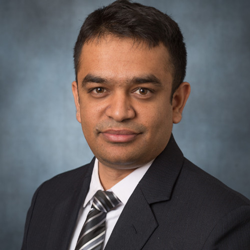 INGOLSTADT, Germany (PRWEB) November 08, 2022
SAP security provider SecurityBridge—now operating in the U.S.—today announced an online event addressing why installing SAP security patches is difficult. Held on Thursday, November 10th, from 9:00 am to 9:45 am ET, the webinar will feature Nipun Mahajan, a senior cybersecurity analyst at Lonza—a global manufacturing partner to the pharmaceutical, biotech, and nutrition industries—who will share his real-world experience on SAP patching including challenges, pitfalls, and recommendations.
Attendees may register here or at https://bit.ly/3gDvvAN.
The online event will address perplexing SAP questions such as "Why is SAP difficult to update?, and How can I improve the patching process?" Mahajan, a Certified Information Systems Security Professional (CISSP) and Senior Cybersecurity Analyst within Lonza's Security Operation Center (SOC), will help address these questions. In addition, he will lend his insights and experience delivering transformations at large organizations in security management, security governance, security strategy, security policies, vulnerability assessments, and risk management.
Joining Mahajan will be SecurityBridge's CTO Ivan Mans, who will share tips, experiences, and recommendations that every SAP customer should know to establish efficient SAP patch management.
"Many customers have been asking us why it's so difficult to identify the needed patches, rank in terms of importance, and apply them to their SAP systems," Mans said. "We have created this webinar as a forum for CISOs and SAP security officers to gain valuable insights for dealing with monthly SAP security patches."
About SecurityBridge
SecurityBridge is an SAP Security Platform provider developing tools to extend the SAP ecosystem. The company takes a radically different approach to traditional security solutions, believing SAP applications and custom code will be infiltrated no matter how diligently security hygiene is applied. In response to this belief, SecurityBridge created its integrated real-time solution for constant monitoring. Powered by anomaly detection, the SecurityBridge platform can differentiate between accurate results and false positives so that security teams can better focus on real issues. For more information, please visit securitybridge.com.
# # #