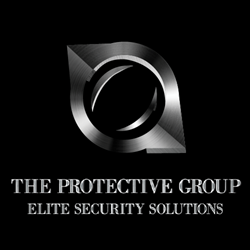 Bohemia, NY (PRWEB) August 05, 2013
On August 5, The Protective Group issues a statement in response to an article published by Yahoo News on July 29 titled "Official: Cannes diamond heist actually nets $136M" that reveals details of last weekend's record breaking heist allegedly carried out in Cannes, France by a lone gunman and the failure of security guards to stop it.
According to the article published on Yahoo News, last week a sole gunman managed to steal over $136 million in jewelry from the posh Carlton Intercontinental Hotel in less than two minutes. The article says a single gunman hiding his face with a scarf entered the Cannes Hotel brandishing a handgun and quickly took a briefcase full of prized jewels.
The hotel had three security guards who, upon seeing the robber's weapon, turned and ran on foot out of the hotel, the article says. There were no customers at the hotel store at the time and no police were present. "This was a private event – so it had private security," the prosecutor says in the article.
John Monderine, CEO of The Protective Group says this was a massive failure and the jewelry should have been more heavily guarded. "While we are unsure if these security guards were armed, they were still there to protect the hotel," he says. "Had the hotel implemented more guards or installed more cameras, this could have been prevented. Private event security is very different from standard law enforcement and security companies require a plan beforehand to deal with event situations like this one."
While initial reports thought the suspect worked alone because of the speed of the operation, new ideas are surfacing. Many believe he was part of a team, a professional of sorts looking for a soft target. Cannes, among other Riviera cities is known to be a "soft target" because of large, expensive, short-lived sales that pop up throughout the year.
Monderine says, "The fact that this city like many others can be considered a soft target makes hiring the right security company even more important. It's very important to have a team that understands what situation they are getting involved in and know the surroundings and history of that particular location."
The Protective Group is an elite full service private security firm with specializations in special event security, [corporate security, private investigators, insurance investigators and surveillance. Its top-notch professional security guards have over 150 years of combined law enforcement service and its security personnel are physically fit, professional, athletic, and completely dedicated to ensuring events proceeds without a hitch. From charity runs and fashion shows, to fundraisers and art shows, The Protective Group instills confidence and assures safety at your exclusive event or your place of business.
###