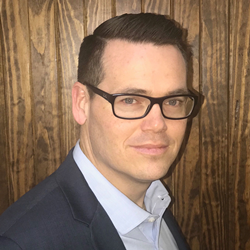 SAN JOSE, Calif. (PRWEB) January 25, 2019
Securly, the leading student safety solutions company for the K-12 industry, today announced the selection of its Charlotte, NC office to serve as the location for the company's eastern headquarters.
Securly's Charlotte office has long been a key hub for the company. Founded by Anders Johnsson, Vice President of Sales, the office has served as the epicenter of the company's sales operations since 2014 and has since expanded to house critical engineering, support, customer success, 24x7 monitoring, and student safety business operations.
"I am excited to announce Charlotte as Securly's official Headquarters-East, says Vinay Mahadik, CEO. "Anders has built a world-class, scaled-out operation in Charlotte, and we are looking forward to scaling the company even further by investing heavily in having Charlotte mirror our San Jose operation."
To support this announcement, Securly has appointed Mike Jolley, a K-12 veteran and award-winning former principal from North Carolina, as General Manager of Securly HQ-East. Mr. Jolley joined the company in 2016 and has since demonstrated passion and dedication for the company's student safety mission and effective leadership in driving and executing Securly's K-12 student safety efforts.
As General Manager, Mr. Jolley will oversee HR, finance, business, and office management in Charlotte, and act as official representative to CEO Vinay Mahadik, located in the company's western headquarters in San Jose, CA. Mr. Jolley will continue to build and lead student safety operations at Securly concurrently with his General Manager role.
"I am excited for the opportunity to lead Securly's Eastern Headquarters" says Mike Jolley, "Securly's commitment to student safety allows me to pursue my passion on a global scale and positively impact millions of students."
Says Anders Johnsson, "Mike's passion and loyalty for the company's mission makes him the perfect candidate to maintain and nurture the culture that we have built and fostered in Charlotte, NC. We are excited to have him on board in this new leadership role."
About Securly
Securly is a Silicon Valley-based student safety company that provides Edtech safety solutions. The only company to cater exclusively to K-12, student safety has been Securly's mission since the very beginning. Currently, over 7M students use Securly's free and paid filtering solutions worldwide, and thousands of districts use Auditor, Securly's AI-based tool for cyberbullying and self-harm detection on Gmail. In addition to Filter and Auditor, Securly has expanded their product suite to include Classroom, 24, Hub by Securly, and many more.
For more information, visit http://www.securly.com.