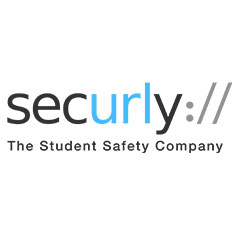 Using technology to help keep kids safe online in school and at home is more important than ever. Securly's software solution is making a meaningful difference.
SAN JOSE, Calif. (PRWEB) December 18, 2018
Securly, a startup focused on the mission of keeping kids safe online - in schools, at home, and anywhere off campus - has raised $16 million of Series B financing led by Defy Partners and with participation by Owl Ventures, bringing its total venture capital raised to date to $24 million. Securly will be using the round of financing to accelerate further research and development in K-12 safety, and ramp up sales and support.
Parenting and educating kids in today's digital world has become overwhelming. The Internet is educational and entertaining, but also confuses kids with things they can't unsee. Securly has built tools that create a more kid-friendly Internet - from simply blocking adult content online to even flagging bullying or self-harm messages across emails, web browsing, web searches, chats, and documents. Securly's machine learning algorithms are constantly trained by safety specialists with safe and unsafe content, and when the algorithms flag new content as potentially disturbing, 24x7 student safety experts engage with the alerts to evaluate the fuller context behind the flagged activity, eliminate false alarms, and reach out to schools, parents or authorities as needed.
Former engineers at McAfee, co-founders Vinay Mahadik, and Bharath Madhusudan bring decades of enterprise security experience to Securly. The enterprise security market is a large but crowded market, where customers buy and deploy multiple expensive security solutions on a single network to achieve layered defense. Given the size of the enterprise market, very few products built by enterprise security vendors address the needs of parents or schools. Today, enterprise grade solutions are now needed and required to be designed from the ground up to address the unique societal needs of K-12 online safety and wellness. The founding thesis of Securly has been to address this unmet need in the education and consumer space - under a single brand that parents and schools can trust.
"Securly has built a unified platform that allows everyone from parents and educators, to IT admins, counselors and superintendents to all participate in the students' online safety and wellness," said Vinay Mahadik, CEO and co-founder of Securly. "Each product and service in this platform informs the other, and leverages human-assisted Artificial Intelligence to create a safe future for the kids - something only uniquely possible with Securly."
Securly currently has over 2,000 paid school districts, and a similar number of districts using its free Chromebook filtering and email auditing services. It has over 500,000 parents on its parent portal, over 7 million total students served, over 5 thousand schools served, and a market penetration of over 10% of US public school districts. The total addressable market for Securly's current portfolio of B2B and B2C solutions is about $10B.
"Securly has already achieved significant growth in a substantial and important market," said Neil Sequeira, Co-Founder and Managing Director of Defy. "Using technology to help keep kids safe online in school and at home is more important than ever. Securly's software solution is making a meaningful difference and we are thrilled to be partnering with talented founders like Vinay and Bharath."
About Securly
Securly is a Silicon Valley-based student safety company that provides Edtech safety solutions - a mission that it uniquely has been focused on since its inception. Securly's Filter & Auditor products provide electronic monitoring, alerting & filtering solutions to thousands of school districts worldwide. In addition to Filter and Auditor, Securly has expanded its product suite to include Parent Portal, 24, Tipline, Classroom, and the Hub. For additional information, please visit http://www.securly.com. Follow Securly @securlyinc on Twitter.
About Defy
Founded in 2016, Defy is a new venture firm exclusively focused on early Series A, an underserved part of the venture landscape. The firm launched in 2017 after closing its first fund of $151 million. Defy was co-founded by long-term venture capitalists Neil Sequeira and Trae Vassallo, with a goal to invest in entrepreneurs and companies looking to solve complex problems. Defy's focus is to help companies, after seed funding, mature and scale into companies ready for growth capital. The firm's founding team has more than 40 years experience in helping successful entrepreneurs grow companies like The Honest Company, Nest, Elemental, Dropcam and more. For additional information, please visit defy.vc. Follow Defy @defyvc on Twitter.