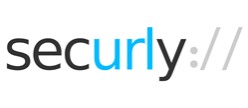 SmartPAC is a universal cross-platform client that runs on all modern platforms: Windows, MacOS, Linux, Chromebooks, iPads, Android, and more.
SAN JOSE, Calif. (PRWEB) March 20, 2019
Securly, the Silicon Valley-based student safety company, is excited to announce a milestone for SmartPAC, the first filtering solution in the K-12 market to achieve endpoint filtering without a need for agents or appliances. As of February 2019, SmartPAC has installed and is servicing over 250K authenticated users on 1:1 devices.
In July 2018, Securly announced the release of its new agent-less, appliance-free endpoint filtering technology, SmartPAC. The technology was a game-changer for the market; for the first time, a filtering company could provide a high-quality, cloud-based lightweight client that worked on all platforms without proxying all user traffic. Less expensive and more efficient than other methods of filtering, SmartPAC provides the following benefits/advantages:

SmartPAC has full reporting capability on platforms, including sites visited, sites blocked, searches performed, and more.
There is no PAC file editing necessary. SmartPAC is a finished client, with no need for editing or maintenance from the user.
SmartPAC is a universal cross-platform client that runs on all modern platforms: Windows, MacOS, Linux, Chromebooks, iPads, Android, and more.
The consistency of functionality across the platforms. End-point solutions that use agents or Chrome extensions tend to suffer from inconsistency across each platform as the software is limited by the functionality of that platform. By relying on a javascript, SmartPAC technology is able to deliver consistent behavior across all modern platforms regardless of the version of the Operating System installed.
Having native software agents built for each platform is an approach that has been attempted and failed many times in the past decade for a few reasons: the complexity for the filtering vendor of managing disparate code bases across various operating systems, versions, and individual patch levels, the hassle for district IT to require different agents for various managed platforms, and the inconvenience for district IT to need agents for managed devices alongside per-site appliances or single policy DNS based filtering for unmanaged devices. SmartPAC produces a single unified client that works the same way on every device, using PAC files & DNS services in a novel way.
The technology is patent-pending and exclusive to Securly and was released as a pilot to 400 schools in the fall. As of February 2019, SmartPAC currently boasts over 250K installs from authenticated users on 1:1 devices, and is slated to onboard all remaining iOS installs to SmartPAC in the coming months.
"This technology has gone from a Proof of Concept to actual production use across 250,000 devices in a very short period of time. Our goal is to transfer all 1:1 managed devices that leave the school district with the students to be moved to this technology by end of 2019," said Co-Founder and CEO, Vinay Mahadik.
To learn more about SmartPAC, contact sales@securly.com.