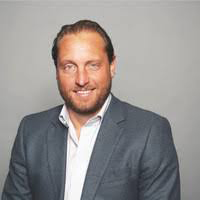 @SecZetta appoints new VP of Global #Alliances & Channel, Jeremy Rohrs, former Optiv and KPMG Advisor, to support continued #global growth and lead #worldwide Channel & Alliances strategy. #nonemployee #IAM
BOSTON (PRWEB) April 30, 2019
SecZetta, the world's leading non-employee identity risk and lifecycle management software company, today announced the appointment of Jeremy Rohrs as VP of Channels and Alliances. Reporting to the SVP of Sales & Marketing, Rohrs is responsible for developing and overseeing worldwide channel strategy and programs, including reseller, implementation, and technology partnerships, to ensure they effectively support SecZetta's growth strategies.
"Customers look to our partners for advice and support in addressing key business challenges and technology purchases. The business challenges and overall complexity of using third party vendors and non-employees can't be overstated," said Jason Hobart, SVP, Sales & Marketing. "Jeremy's experience in helping companies understand the business impact of technology purchases along with his extensive knowledge and relationships in the identity and access management industry will no doubt help SecZetta build upon the momentum we have created and drive a successful channel strategy."
Rohrs comes to Seczetta with fifteen years of experience in security, consulting and cybersecurity roles, most recently Senior Director, Client Solutions at Optiv, as well as Senior Manager, Advisory in Security & Risk Consulting at KPMG. Rohrs' experience working with leading companies in the identity and access management space such as SailPoint and Okta will help to accelerate existing technology relationships, open up new avenues for partnerships and drive our ability to help partners identify ways to build a business around our products and joint offerings.
"I believe the growing awareness of the business challenges associated with using non-employees and SecZetta's NE Profile and NE Access products represent an incredible opportunity for partners and customers alike," said Rohrs. "I'm looking forward to helping accelerate strategic partnerships and SecZetta's growth."
The increased use of partners, vendors, and evolving regulations are forcing companies to reconsider how they address the complex process of bringing non-employees into the enterprise. The use of non-employees is being driven by the business and creates significant challenges that opens up organizations to inefficiencies and risk. Existing technology partnerships with identity and access management software companies like SailPoint, Core Security and Okta show the value in combining software for managing complex business processes with identity governance tools.
Please visit SecZetta's website for more information about the company's software products, existing partnerships, and take on non-employee identity risk and lifecycle management.
About SecZetta
SecZetta is the leading provider of non-employee identity risk and lifecycle management software solutions. SecZetta's solutions are utilized by companies around the globe to manage third party identity risk: create, control and respond to non-employee identity requirements and processes, meet compliance and minimize data breaches. SecZetta products extend IGA programs to include identity life cycle capabilities: NE Profile, manages identity risk and lifecycle processes for non-employees; NE Access, enables collaboration with partners and vendors; and ID Proxy, which merges identity data from multiple sources to maintain master identities in a single authoritative source. To learn more please visit http://www.seczetta.com or visit us on Twitter @seczetta