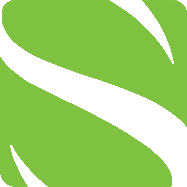 Sedara focuses on providing flexible, complete security solutions for businesses, to give them the most visibility and protection possible
Buffalo, NY (PRWEB) June 12, 2014
AlienVault's USM platform provides a way for organizations with limited security staff and budget to address compliance and threat management needs. With all of the essential security controls built-in, and continuous threat intelligence updates from AlienVault Open Threat Exchange (OTX) and AlienVault Labs, USM provides unparalleled security visibility.
"Sedara focuses on providing flexible, complete security solutions for businesses, to give them the most visibility and protection possible," said Darrick Kristich, Sedara founder. "The AlienVault USM platform allows us to do that, by tailoring solutions for each customer, so they get a solution that fits their business and security needs."
"Our technology combined with Sedara's expertise provides customers of all sizes, but especially the under-served mid-market, a complete security solution at a competitive price point enabling customers to get the most out of their investment," said Andy Johnson, Vice President of Business Development at AlienVault.
"Companies are realizing that they need more advanced threat management capabilities, but they don't have the budget or staff to support them. Our managed security solution with USM allows us to provide businesses that additional coverage and in most cases, reduce their costs," concludes Kristich.
About Sedara
Sedara is an information security company, committed to providing customer-centric services and cutting edge technologies, to bring comprehensive security solutions and visibility to today's businesses. Sedara offers a wide range of solutions and consultancy services and understands what it takes to get businesses the required amount of security coverage, to protect against todays threats. For more information, visit https://www.sedarasecurity.com or email info(at)sedarasecurity(dot)com.