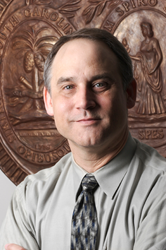 RESTON, Va. (PRWEB) May 26, 2020
SeKON Enterprise, Inc. the premier management and technology consulting firm serving federal government health services is pleased to announce today that senior technical expert Dr. James A. (Jim) Bryant has joined the company as the Technical Advisor in the Federal Health Record Modernization (FEHRM).
Before joining SeKON, Dr. Bryant held key leadership roles within complex organizations including federal, state and local governments and commercial industries. With 40 years of progressive experience as a leader, teacher, advisor and manager, his counsel and expertise are sought in leading people and change through high profile initiatives.
At SeKON, Dr. Bryant will provide sociotechnical advice to the FEHRM Director, Dr. Monica Farah-Stapleton, as well as the Veterans Administration (VA) and Department of Defense (DoD). The FEHRM was recently established as a joint DoD/VA organization to work specifically on electronic health records (EHR).
Jim will prove to be invaluable as a catalyst for innovation for our customers and within our organization. I couldn't be more excited to have him join our SeKON family," said CEO Dr. Angela Wilson.
About SeKON
Established in 1996 by Dr. Angela Wilson, SeKON Enterprise, Inc. is a privately held management and technology consultancy based in the Washington, DC Metropolitan Area. For more than 20 years, we have delivered our clients value by driving efficiency of operations and applying emerging technology with innovative techniques while being accountable for delivering excellence, transparency and ongoing collaborative communication. We have a proven record of helping our clients achieve their mission goals through dedicated support, partnering, thought leadership, value-added services and quantifiable benefits by engaging the best resources available. We are committed to solving problems that matter, achieving mission goals, and making a measurable impact on organizations and the stake holders they serve through the convergence of the right talent, tools and processes. For more information, follow us on LinkedIn- https://www.linkedin.com/company/sekon