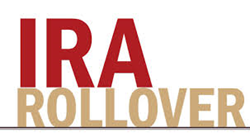 New York, NY (PRWEB) May 01, 2014
IRA Financial Group, the leading provider of self-directed IRA LLC "checkbook control" solutions announces that it will accept rollover of 401(k) plans, 403(b), 457(b) retirement funds into it's self-directed IRA real estate solution. The real estate IRA LLC solution will allow one to rollover their IRA or 401(k) Plan funds to make traditional as well as non-traditional investments, such as real estate from a local bank and without requiring the consent of a custodian. In order to fund the self-directed IRA real estate LLC structure, there are generally two methods, the IRA rollover or the IRA transfer. Transfers and rollovers are types of transactions that allow movements of assets between like IRAs – Traditional IRA to Traditional IRA. An IRA transfer is the most common method of funding a Self-Directed IRA LLC or Self-Directed Roth IRA. An IRA rollover generally involves the rollover of funds form a 401(k), 403(b), 457(b), or other employer retirement plan to a self-directed IRA. "With IRA Financial Group's real estate IRA LLC, rollover 401(k), 403(b), 457(b), as well as IRA, Roth IRA, SEP IRA, and SIMPLE IRA funds can be used to fund the structure, " stated Jacky Ospina, a retirement tax specialist with the IRA Financial Group.
Using a Self-Directed IRA LLC to make investments, such as real estate presents many exciting investment and tax deferral opportunities. In general, when a wholly owned IRA LLC, also known as a single member Self-Directed IRA LLC is used to make a retirement account investment, there is generally no Federal Income tax return filing requirements, as the LLC will be treated as a disregarded entity for tax purposes. An LLC is treated as pass-through entity for tax purposes, which means it is not subject to tax. The owner (IRA member) of the LLC would be the party responsible for the payment of tax on the allocated net profits generated by the LLC.
According to Ms. Ospina, "many people are surprised that they are able to fund a self-directed IRA LLC for real estate investments with a rollover of former employer 401(k) plan funds or current employer plan funds if over the age of 591/2."
The IRA Financial Group was founded by a group of top law firm tax and ERISA lawyers who have worked at some of the largest law firms in the United States, such as White & Case LLP, Dewey & LeBoeuf LLP, and Thelen LLP.
IRA Financial Group is the market's leading provider and administrator of self-directed retirement solutions. IRA Financial Group has helped thousands of clients take back control over their retirement funds while gaining the ability to invest in almost any type of investment, including real estate without custodian consent.
To learn more about the IRA Financial Group please visit our website at http://www.irafinancialgroup.com or call 800-472-0646.