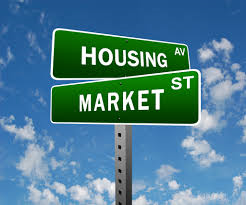 Our clients have been able to use IRA and 401(k) plan funds to purchase real estate throughout the U.S., which have certainly helped home prices rise across the country
New York, NY (PRWEB) June 01, 2016
IRA Financial Group, the leading provider of self-directed IRA plans, announces the finding of its internal study that found that self-directed IRA investors have helped push home prices back to near-record highs across the U.S. "Our clients have been able to use IRA and 401(k) plan funds to purchase real estate throughout the U.S., which have certainly helped home prices rise across the country." Stated Jaclyn Baily, self-directed IRA specialist with the IRA Financial Group. "We are hearing from our clients that there's a lot of demand right now for real estate investment properties and that using cash in their self-directed IRA is helping them win very competitive bidding wars," stated Ms. Baily.
The primary advantage of using a "checkbook control" Self Directed IRA LLC to make real estate investments is that investments can be made by simply writing a check or executing wire without involving a custodian. In addition, all income and gains associated with the IRA investment grow tax-deferred or a tax-free in the case of a Roth IRA.
With IRA Financial Group's real estate IRA solution , traditional IRA or Roth IRA funds can be used to buy real estate throughout the United States in a tax-deferred account by simply writing a check. "Even with real estate prices climbing nationwide, our clients are still finding attractive real estate opportunities for the self-directed IRA LLC and gaining the opportunity to move quickly on a potential investment, " stated Adam Bergman, a tax partner with the IRA Financial Group.
IRA Financial Group's Self-Directed IRA for real estate investors, also called a real estate IRA with checkbook control, is an IRS approved structure that allows one to use their retirement funds to make real estate and other investments tax-free and without custodian consent. The Self-Directed IRA LLC involves the establishment of a limited liability company ("LLC") that is owned by the IRA (care of the Roth IRA custodian) and managed by the IRA holder or any third-party. As manager of the IRA LLC, the IRA owner will have control over the IRA assets to make traditional as well as non-traditional investments, such as real estate.
IRA Financial Trust Company, a self-directed IRA custodian, was founded by Adam Bergman, a partner with the IRA Financial Group.
IRA Financial Group is the market's leading provider of "checkbook Self Directed IRA and Solo 401(k) plans. IRA Financial Group has helped thousands of clients take back control over their retirement funds while gaining the ability to invest in almost any type of investment, including real estate without custodian consent.
IRA Financial Group proudly announces the latest book titled "The Checkbook IRA" written by tax partner Adam Bergman, which is now available on Amazon. This is the second book in a four-part series on self-directed retirement plans. The first book "Going Solo" is also available on Amazon.
To learn more about the IRA Financial Group please visit our website at http://www.irafinancialgroup.com or call 800-472-0646. To learn more about establishing a self-directed IRA account with the IRA Financial Trust Company please visit http://www.irafinancialtrust.com or call 800-472-1043.