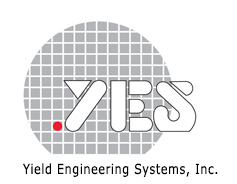 LIVERMORE, Calif. (PRWEB) August 31, 2018
Yield Engineering Systems, Inc. (YES) is pleased to announce Scientech Corporation as new sales representatives covering China, Taiwan, Singapore and other Southeast Asian markets, starting immediately. There are currently over 3000 YES systems installed worldwide with a large fraction installed in these territories. Offering sales representation and service in these areas is critical to the expansion of both YES and Scientech.
Scientech was established in 1979 and is headquartered in Taipei, Taiwan. Scientech serves the Semiconductor (front-end, back-end, and GaAs), flat panel display, LED, data storage, scientific instruments and high-tech related industries, such as advanced packaging.
Visit Scientech and YES at SEMICON Taiwan at the Taipei Nangang Exhibition Center Booth M248 on September 5-7, 2018. For more information regarding YES, visit http://www.yieldengineering.com or contact them toll free in the USA or Canada at 888-937-3637 or worldwide at +1-925-373-8353. To learn more about Scientech visit http://www.scientech.com.tw
About Yield Engineering Systems, Inc.
With a recent infusion of growth capital, new management and advisory board team, YES is entering its second phase of high growth. They are located in the San Francisco Bay Area of California and enable customers in multiple high-growth segments including Advanced Packaging, MEMS, Biotechnology, AR/VR, display, LED, Communications, and other emerging technologies.
They manufacture high temperature vacuum cure systems, vapor phase deposition systems, plasma strip/descum systems, plasma etch and clean tools used for precise surface modification, surface cleaning, and thin film coating of semiconductor wafers, semiconductor and MEMS devices, biosensors and medical substrates.