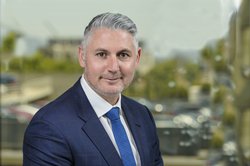 LOS ANGELES (PRWEB) September 16, 2019
It's no secret that solar energy has become exponentially more affordable over the years, and it's becoming even cheaper in the U.S.
A new Senate bill introduced by Sen. Cory Booker of New Jersey and Sen. Tammy Duckworth of Illinois would make solar more accessible for low-income households.
According to an article published on Daily Energy Insider, "The Low-Income Solar Energy Act puts forth several strategies to give people more access to solar energy. First, it expands the Low-Income Housing Energy Assistance Program (LIHEAP) to include up to 25 percent solar. It also directs the U.S. Department of Energy (DOE) to create financing programs to help low-income families access solar, such as interest buy downs, grants and loan guarantees. It would also offer Section 8 homeowner's interest-free loans to install solar. Further, it would update the U.S. Housing and Urban Development (HUD) rules to ensure that savings from solar energy do not lead to corresponding increases in rent. Finally, it would require the DOE to create a solar workforce program that invests in underrepresented groups in the solar industry."
Founder of Green Solar Technologies, Nicki Zvik, comments, "California, and specifically Los Angeles, have already made strides in providing solar power to lower-income households in order to both help the environment and help lower electricity bills for the families, which has been an incredible achievement. It was only a matter of time before the rest of the country would be given the opportunity to follow suit. It's very exciting for those of us who believe so strongly in renewable energy."
The article continues quoting Duckworth, "'All Americans—regardless of whether they have good credit, own a home, or live in multi-family building—deserve to be able to access solar energy,' Duckworth said. 'I'm proud to be introducing this legislation with Senator Booker and Congressman McEachin that would make it easier for low-income Americans to use solar energy and lower their utility bills, which will help our nation reduce our dependence on fossil fuels, combat climate change and decrease air pollution.'"
Nicki Zvik states, "We at GST fully support affordable solar energy as we need everybody working together to get us to a clean, green, and prosperous future."
Nicki Zvik is the Founder of Green Solar Technologies and Spectrum Properties LLC.