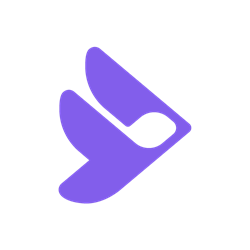 By adding voice and video to our world-class in-app chat experience, SendBird makes interactions even richer and more personal.
SAN MATEO, Calif. (PRWEB) March 26, 2020
SendBird, the leading interactions API service for mobile and web applications, today announced that it has added voice and video interaction capabilities to its powerful in-app chat experience. In doing so, it continues to fill out its product portfolio to provide customers with a comprehensive interaction platform via its APIs.
"With every e-commerce transaction, every grocery delivery, every attempt to connect with a potential match on a dating service, human interactions are increasingly taking place in-app," said SendBird CEO and founder John Kim. "By adding voice and video to our world-class in-app chat experience, SendBird makes these interactions even richer and more personal. SendBird can now serve as the backbone for communications in the ever-growing app-driven economy."
The combination of chat, voice, and video sets the SendBird APIs apart as they enable SendBird to deliver a new level of connectedness for an app-based world at a time when people are seeking more authentic connections within their digital interactions. SendBird's latest release facilitates human connections across a wide range of instant services and transactions, where everything from an on demand cleaning service to buying a sweater on a marketplace app happens in-app. SendBird also makes the addition of voice and video possible in as little as 15 minutes because its native SDKs make integration via the API easy. Existing customers, such as Virgin Mobile UAE, have already signed onto the beta program.
A New Communications Experience
The SendBird Calls Voice and Video APIs provide premium in-app audio and video interaction and immersive experiences that translate emotions, deepen connections, and elevate users into sensing real presence no matter how far away they are.
Designed for a mobile-first world with native SDKs for iOS and Android, the SendBird Calls Voice API and SendBird Calls Video API enable organizations to rapidly integrate white label premium 1:1 audio and video calling in their applications right out of the box. The experience is powered on a highly available global infrastructure that provides unparalleled stability for some of the largest brands in the world. SendBird also boasts industry-leading security features. Organizations and their users can feel confident that every audio and video call is secure.
SendBird delivers a best-in-class developer experience as well, making it easy to test, manage, and monitor in-app calls from the SendBird dashboard. With SendBird, companies can bring these capabilities to market much faster and with a cohesive user experience that they can control. Several leading customers are currently testing the SendBird Calls APIs.
"The SendBird customer interaction API across chat, voice, and video makes it possible for us to give our customers the full Virgin brand experience they deserve, " said Özgür Gemici, Senior Manager Digital Customer Experience at Virgin Mobile UAE. "With every update on the SendBird platform, we're able to continually evolve and improve the experience we're giving our customers."
SendBird Calls arrives as more than 5 billion people globally have grown accustomed to using messaging services on a regular basis. The world is increasingly growing more digital day by day, sometimes by choice, sometimes by necessity. SendBird Calls helps customers thrive in this digital-first new world through an even richer user engagement portfolio now spanning chat, voice, and video. To date, SendBird supports more than 100 million active users across the globe, with over one and a half billion messages sent through the SendBird platform every month.
"With the API economy taking off globally, companies are looking to vendors to solve parts of their user experience that are not absolutely core to their business," noted Kim. "Leveraging an API is the perfect way to access voice and video communication, especially compared to building in-house, given the complexity of tasks such as maintaining high-uptime, low-latency infrastructure and implementing real-time communication modules across all relevant user platforms. Instead, companies can now rely on a single vendor—SendBird—to manage all of their interaction experiences on one simple-to-use platform."
To learn more about the SendBird Calls API, please visit https://sendbird.com/features/voice-and-video.
About SendBird
SendBird is a fully customizable chat and messaging platform with a managed infrastructure for mobile and web applications. It provides the necessary Software Development Kits (SDK) and API, front- and back-end technology so that businesses can launch a customized in-app messaging experience quickly, efficiently and at scale. SendBird powers in-app chat for the world's leading companies in industries ranging from marketplaces, on-demand and online communities to gaming, live video streaming and healthcare. It has SDKs for popular platforms, including iOS, Android, Javascript, React Native, .NET and Unity.
SendBird's top global customers include Yahoo! Sports, gojek, Careem, OLA, Headspace, Carousell, Virgin Mobile UAE, YOLO, Dream 11, Meetup, Paytm, Grand Rounds, Livongo, Nexon, TriNet, Accolade, Hinge, and Kookmin Bank. It is backed by Shasta Ventures, August Capital, ICONIQ Capital, Tiger Global Management, Y Combinator and FundersClub. SendBird is headquartered in San Mateo, California.
Please visit https://sendbird.com for more information.