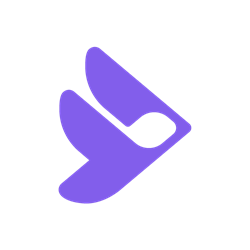 The feature provides new possibilities for organizations to connect with their audiences, particularly as the pandemic disrupts long established buying practices and social routines.
SAN MATEO, Calif. (PRWEB) August 27, 2020
Sendbird, the leading interaction API company across chat, voice and video for mobile and web applications, today announced its new Announcements API, which provides a powerful mechanism for brands to market to and businesses to communicate with exceptionally large groups of engaged users. Sendbird enables companies to turn on the ability to deliver targeted promotions or messages within public and private group chats, offering a prime upsell opportunity. Announcements are particularly well-suited for online communities, marketplaces, on-demand services and remote workforces where promotions and information can be served within the context of a specific conversation or activity.
The new Announcements API comes as COVID-19 continues to influence consumer behavior. The feature provides new possibilities for organizations to connect with their audiences, particularly as the pandemic disrupts long established buying practices and social routines. At the same time, Announcements also empowers companies that are paying attention to their customers to adjust messages and promotions to meet audience wants or needs more effectively.
"In a COVID world, companies must rethink how they connect with their target audiences, and they have to do it contextually," said Sendbird Founder and CEO John Kim. "Sendbird is building the tools that people need to interact during the era of social distancing. Our new Announcements API is a great example because it lets marketers send relevant promotions at scale in a manner that yields much higher response and engagement rates than other options, such as email. When executed strategically, Announcements provides an easy and efficient manner to reach the right people at the right time in a way that is contextual to their experience within the business' app."
Contrary to traditional push promotions sent via text or email, where an extremely high volume of messages must be sent and opened in order to generate sales, promotions that run inside a chat experience yield a near 100% open rate, particularly when placed in context. For instance, a company could send customers in-app coupons while they are ordering food or grocery delivery or a particular clothing brand might expand its customer base by offering promotions within a fashion community.
"With Sendbird's Announcements feature we've been able to send marketing and promotional messages to thousands of buyers and sellers concurrently right within their buyer-to-seller chat experience," said Taemi Suk, Chief Partner, SSG. "Announcements has helped SSG successfully bring users back into the conversation and drive buyer and seller engagement in our marketplace."
The Announcements API is also incredibly useful to businesses that need to communicate with large numbers of employees. Even before COVID, workforces were becoming more distributed, requiring new tools to reach remote employees and contractors at scale. For example, trucking companies sought better, more immediate options for fleet management in order to help with timely delivery and more frequent or higher volumes of deliveries. Today, environments are shifting rapidly, and the ability to convey information efficiently has become an even greater challenge that Sendbird can solve.
"Sendbird Announcements helps KeepTruckin fleet managers proactively reach out to thousands of drivers concurrently to deliver essential updates and notices in their individual chat threads in a timely manner," said Jason Pesek, Product Manager at KeepTruckin. "Announcements has helped us stay a step ahead by providing a seamless way for fleet managers to communicate with drivers and keep their operations running smoothly."
To learn more about how Sendbird is transforming interactive communications and the new Announcements API, please visit http://www.sendbird.com.
About Sendbird
Sendbird is a fully customizable chat and messaging platform with a managed infrastructure for mobile and web applications. It provides the necessary Software Development Kits (SDK) and API, front- and back-end technology so that businesses can launch a customized in-app messaging experience quickly, efficiently and at scale. Sendbird powers in-app chat for the world's leading companies in industries ranging from marketplaces, on-demand and online communities to gaming, live video streaming and healthcare. It has SDKs for popular platforms, including iOS, Android, Javascript, React Native, .NET and Unity.
Sendbird's top global customers include Reddit, Yahoo! Sports, Gojek, Careem, OLA, Headspace, Carousell, Virgin Mobile UAE, YOLO, Dream11, Meetup, Paytm, Grand Rounds, Livongo, Nexon, TriNet, Accolade, Hinge, and Kookmin Bank. It is backed by Shasta Ventures, August Capital, ICONIQ Capital, Tiger Global Management, Y Combinator and FundersClub. Sendbird is headquartered in San Mateo, California.
Please visit https://sendbird.com for more information.