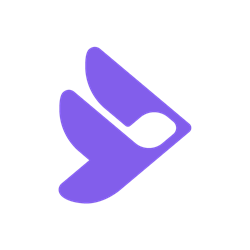 Sendbird offers the means for organizations of any size to add the world's greatest chat experience in record time.
SAN MATEO, Calif. (PRWEB) April 23, 2020
Sendbird, the fully customizable chat and messaging API service for mobile and web applications, today announced Sendbird UIKit, a new offering that provides companies with a set of rich, pre-built UI components that create a modern in-app messenger experience in as little as 10 minutes. The combination of the Sendbird UIKit along with its fully managed chat infrastructure, gives customers all the building blocks to bring rich engaging chat experiences quickly, at a time when users and consumers are striving to create more authentic connections online.
"Sendbird offers the means for organizations of any size to add the world's greatest chat experience in record time," said John Kim, founder and CEO of Sendbird. "Our goal is to minimize, if not eliminate, chat UX work for organizations that need a quality pre-built solution while still retaining the power and flexibility of an embedded API. The Sendbird UIKit provides everything necessary to create a full-featured chat experience with minimal development effort."
The release of Sendbird UIKit is particularly significant for smaller, upstart companies. Now, instead of devoting weeks of development time to building a basic chat experience, they can simply select the chat pieces they want and embed them into their apps within a matter of minutes. They can also opt to customize other features, such as the look of a contact list. Larger or more mature companies can also use the Sendbird UIKit to personalize the entire experience with custom integration designed around very specific needs or branding considerations with unmatched speed and precision.
The Sendbird API runs on top of a fully managed chat back-end infrastructure that scales to tens of millions of monthly active users and millions of peak connections per app. It is used by some of the most innovative brands in the world such as Reddit, Gojek, Headspace, and Delivery Hero. The Sendbird UIKit works with iOS, Android, and React.
To learn more about how your company can go from inputting the first line of code to the first message sent, in under 10 minutes, please visit http://www.sendbird.com.
About Sendbird
Sendbird is a fully customizable chat and messaging platform with a managed infrastructure for mobile and web applications. It provides the necessary Software Development Kits (SDK) and API, front- and back-end technology so that businesses can launch a customized in-app messaging experience quickly, efficiently and at scale. Sendbird powers in-app chat for the world's leading companies in industries ranging from marketplaces, on-demand and online communities to gaming, live video streaming and healthcare. It has SDKs for popular platforms, including iOS, Android, Javascript, React Native, .NET and Unity.
Sendbird's top global customers include Reddit, Yahoo! Sports, Gojek, Careem, OLA, Headspace, Carousell, Virgin Mobile UAE, YOLO, Dream11, Meetup, Paytm, Grand Rounds, Livongo, Nexon, TriNet, Accolade, Hinge, and Kookmin Bank. It is backed by Shasta Ventures, August Capital, ICONIQ Capital, Tiger Global Management, Y Combinator and FundersClub. Sendbird is headquartered in San Mateo, California.
Please visit https://sendbird.com for more information.