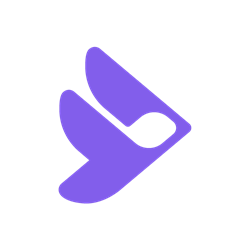 One of Sendbird's biggest differentiators is the feature-richness of our solutions. Our obsession with innovation at levels big and small results in persistently refined experiences that no one else can replicate, particularly at our scale.
SAN MATEO, Calif. (PRWEB) July 20, 2020
Sendbird, the leading interactions API service for mobile and web applications, today announced that just three months after debuting voice and video capabilities to complement its in-app chat experience, the Sendbird Calls voice and video APIs are compliant with the privacy and security rules of HIPAA (Health Insurance Portability and Accountability Act of 1996). In addition, Sendbird Desk, Sendbird's product for embedded chat, social, and video customer support also achieved compliance with HIPAA. This enables Sendbird to provide a complete digital interaction platform to healthcare organizations at a time when it is most needed. Sendbird also continues to solve some of the most complex technical challenges requested by customers, including its new delivery receipts feature.
A Vital Way to Connect
The COVID-19 pandemic has necessitated the rapid rollout of telemedicine solutions, as well as new forms of health and wellness support and patient engagement. Patients want to connect with doctors, insurers, and other healthcare providers the same way they connect with family and friends, particularly as they seek to avoid the health risks currently associated with in-person visits. By attaining HIPAA compliance for its voice and video APIs, Sendbird makes it fast and easy for healthcare organizations to implement highly secure yet user-friendly customer engagement tools.
Sendbird Calls voice and video APIs provide premium in-app audio and video interaction and immersive experiences no matter their location, making it an ideal option for healthcare consultations. Designed for a mobile-first world with native SDKs for iOS and Android, the SendBird Calls Voice API and SendBird Calls Video API enable healthcare organizations to rapidly integrate white label premium 1:1 audio and video calling in their applications right out of the box.
Sendbird Desk on the other hand, provides an interface for support staff or care professionals to receive and respond to care requests in a productive fashion. With automated routing, the right support or care professional will be alerted so that patients are always connected to the most appropriate expert for their specific needs. And support and care professionals get detailed logs of their appointment history.
Sendbird's ability to achieve HIPAA compliance for Sendbird Calls within just three months of the offering's introduction, as well as compliance for Sendbird Desk, underscores Sendbird's long standing commitment to security and safeguarding information while serving the healthcare industry's key technology needs. The company was among the first in-app chat providers to achieve HIPAA compliance. It has also been a leader in calling for technology providers to sign Business Associate Agreements (BAA) when working with healthcare organizations. BAAs hold technology providers to a higher standard than traditional vendor agreements by deeming them responsible for maintaining the security of digital patient health information (PHI) as well as upholding HIPAA regulations. As a result, healthcare organizations can integrate Sendbird for their digital interactions with confidence.
The powerful combination of Sendbird's market leading core in-app chat offering, Sendbird Calls voice and video APIs, and Sendbird Desk, enables Sendbird to deliver a comprehensive healthcare interaction suite.
Delivery Without Question
In addition to achieving HIPAA compliance for Sendbird Calls and Desk, Sendbird has continued to innovate across the board to serve a broad range of industries-- from marketplaces to dating sites to online communities and delivery. One of its latest essential features is delivery receipts.
With delivery receipts, message senders do not have to second guess whether a message was delivered; they are free to move on to other conversations or set up notifications or events based on the message delivery confirmation. Delivery receipts can improve user experiences and engagement within the application. Sendbird customers can turn on delivery receipts in a simple click from their dashboard.
Different than read receipts, which trigger events when a message is read, delivery receipts pose a much greater technical challenge, one that few providers have been able to solve. Yet, it is a feature in high demand because it provides greater privacy for the recipient and removes the pressure of response. For example, within a dating app the recipient of a message might read the message but not immediately respond to the sender, yet he or she may not want the sender to know that the message has been read but temporarily neglected. In this sense, delivery receipts can provide a bit of a buffer for human emotions and reactions. At the same time, there is assurance that messages go through, removing any uncertainty of delivery.
Delivery receipts also help increase transaction conversion velocity with marketplaces, where sellers can move on to conversing with other buyers once they know that their messages are successfully delivered. Additionally, delivery receipts increase operational efficiency in the case of on-demand food delivery, enabling the delivery person to move to the next delivery when they know that their message about where a food packet was left was delivered on the consumer's end.
"Sendbird works hard to address key customer challenges and requests quickly and intuitively," said Sendbird CEO and founder John Kim. "One of Sendbird's biggest differentiators is the feature-richness of our solutions. Our obsession with innovation at levels big and small results in persistently refined experiences that no one else can replicate, particularly at our scale."
Sendbird currently supports more than 1 million concurrent interactions per customer application.
To learn more about all that Sendbird has to offer, please visit http://www.Sendbird.com.
About SendBird
SendBird is a fully customizable chat and messaging platform with a managed infrastructure for mobile and web applications. It provides the necessary Software Development Kits (SDK) and API, front- and back-end technology so that businesses can launch a customized in-app messaging experience quickly, efficiently and at scale. SendBird powers in-app chat for the world's leading companies in industries ranging from marketplaces, on-demand and online communities to gaming, live video streaming and healthcare. It has SDKs for popular platforms, including iOS, Android, Javascript, React Native, .NET and Unity.
SendBird's top global customers include Yahoo! Sports, gojek, Careem, OLA, Headspace, Carousell, Virgin Mobile UAE, YOLO, Dream 11, Meetup, Paytm, Grand Rounds, Livongo, Nexon, TriNet, Accolade, Hinge, and Kookmin Bank. It is backed by Shasta Ventures, August Capital, ICONIQ Capital, Tiger Global Management, Y Combinator and FundersClub. SendBird is headquartered in San Mateo, California.
Please visit https://sendbird.com for more information.