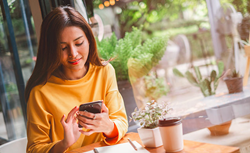 ATLANTA (PRWEB) September 21, 2020
The nationwide lockdown to enforce social distancing in order to contain the spread of COVID-19 has forced people to stay indoors. Considering the importance of this issue for the people who moved abroad and still need to help their family and friends, SendMoney.com and Pangea are launching a new online money transfer service offering exclusive access to competitive exchange rates and a low processing fee.
Whatever the motive for their move - work, study, reuniting with family, or starting a new life, migrants share a great desire to make a better life for themselves and their loved ones. During these challenging times, staying connected and helping out family and friends have become more important than ever. And, in today's environment, it is much safer to do it online.
Why should people choose SendMoney?

Great value for money. Customers get competitive exchange rates and low processing fees
Safety. With over 10 years of experience in online payments, SendMoney guarantees 100% secure transactions
24/7 Customer Support. The Customer Support team is available 24/7 to answer any questions customers may have.
Easy pick up. Via SendMoney.com, customers can access thousands of cash pickup locations in 47 partner networks or one of the almost 500 bank networks, available on 4 continents (South and Central America, Africa, Asia and Europe)
Flexibility. Customers may choose to send any amount between $20 and $999.
Transfering money online via SendMoney.com is easy and convenient. The service is available 24/7, from the comfort of one's home, via SendMoney app. The service is currently available from 30 US states: Alabama, Arizona, Arkansas, California, Delaware, Florida, Georgia, Idaho, Illinois, Indiana, Kansas, Louisiana, Maine, Michigan, Missouri, Mississippi, Montana, Nebraska, New Hampshire, New Jersey, New Mexico, North Carolina, Oregon, South Carolina, Tennessee, Texas, Utah, Vermont, Washington, Wisconsin.
Customers can follow the following five easy steps to start using SendMoney.com:
1. Register for free,
2. Choose the desired transfer amount (between $20 and $999),
3. Select a delivery method,
4 Enter the receiver's details or choose a previously saved receiver,
5 Review the payment details and click send.
The importance of remittances has been on a steady rise in the past few months, and the launch of a new international money transfer service by SendMoney.com and Pangea comes to support the transition from offline remittances to safer, faster and lower cost online money transfer options.
About SendMoney.com
SendMoney.com is a website designed by KeepCalling, a global telecommunications company registered in 2002 in the USA. Presently, KeepCalling provides its services to hundreds of thousands of consumers, with a focus on customer satisfaction. KeepCalling has been listed by Inc 5000 as one of the fastest growing companies in the USA for 5 consecutive years. In 2015 the company registered a revenue increase of over 200% from 2011 to 2014.
About Pangea
Pangea Money Transfer is an award-winning mobile-centric money transfer platform that allows on-the-go users to send money from the U.S. to countries across Latin America, Asia, Africa and Europe in less than 30 seconds -- all for a low flat fee. Receivers can collect the cash at thousands of retail locations or have it directly deposited into any bank account or mobile wallet.