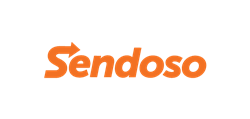 SAN FRANCISCO (PRWEB) September 03, 2020
Sendoso, the leading Sending Platform, today announced it will be hosting Out of the Box, a free, half-day virtual event, featuring marketing, sales, and CX leaders from companies like Gong.io, Outreach.io, and SurveyMonkey. These industry leaders will discuss how teams can think "outside the box" to evolve their current strategy into a more effective and efficient account-based everything (ABX) approach — building better relationships and driving revenue now.
Out of the Box will kick off with a keynote led by CMOs at SurveyMonkey, 6Sense, and Sendoso who will discuss why our current environment of economic uncertainty necessitates bold and creative thinking more than ever, as well as how to inject creative thinking into your day-to-day operations.
The virtual event offers two tracks for attendees to participate in: ABX in Theory and ABX in Action. The former provides an overarching look at what ABX is and strategies for leveraging it at your own company. The latter dives into tactical ways to use ABX and discusses examples of successful tactics. In between sessions, attendees can take advantage of wellness activities like virtual workout classes from Dryft, a San Francisco-based mobile gym. The event will cap off with a surprise closing keynote.
"We honed in on creativity for this event because we know that thinking outside the box helps teams effectively problem solve to keep their businesses moving forward," said Sendoso CEO and Co-Founder Kris Rudeegraap. "These in-depth sessions will explore how you can get creative with your programs, processes, and technology platforms. We couldn't be more excited to bring these sales, marketing, and CX insights to our community."
Sendoso's mission is to help marketing, sales, and CX teams stand out with new ways to engage at strategic points throughout the customer journey, ultimately driving more pipeline and revenue. This helps businesses build authentic relationships in a digitally cluttered world. The company recently released new features to support ABX practices amid the pandemic, such as Address Confirmation, eGifts and Sendoso Direct Options, and Send Tracker.
SPEAKERS

Sales and marketing leaders from 10+ SaaS companies, including SurveyMonkey and 6Sense, will share how they are leveraging creative, "out of the box" approaches to ABX that boost ROI, drive revenue, and improve customer engagement. View the full agenda of conversations here.
KEY LEARNINGS

The tools to orchestrate, coordinate, and measure ABX at scale.
The most effective strategies for how to apply ABX to drive interest, engage prospects, accelerate pipeline, and increase renewals.
Successfully proven Sales, Marketing, and CX plays to maximize ROI and generate measurable results.
DATE AND TIME

Thursday, Sept. 17, 2020 at 9 a.m. PT / 12 p.m. ET
REGISTER

About Sendoso
Sendoso, the leading Sending Platform™, is the most effective way for revenue-generating teams to stand out with new ways to engage at strategic points throughout the customer journey. By connecting digital and physical strategies, companies can engage, acquire, and retain customers easier than ever before. Founded in 2016, Sendoso is trusted by over 500 companies and has a vast global footprint, with a presence in North America, Europe, and Asia Pacific. Learn more at sendoso.com.