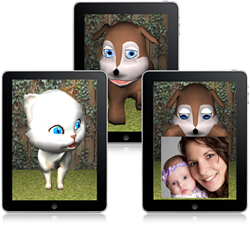 Our findings will be very helpful for anybody seeking to develop or to adopt innovative solutions in senior care.
Cambridge, MA (PRWEB) November 15, 2013
On Thursday, November 14, 2013, executives and leaders in the Greater Boston senior care industry converged at MIT for a Senior Care Innovation Focus Group & Networking event, sponsored by MIT's premier senior care startup, GeriJoy, in collaboration with the MIT Venture Mentoring Service.
Attendance was by invitation only, and included prominent geriatric care managers, home care executives, and retirement community executives. In each of the three peer groups, participants discussed topics pertinent to senior care and the use and adoption of innovations and assistive technologies. The focus group discussions were facilitated and moderated by The Solution Lab, a non-profit based in New York, NY.
The focus groups were followed by a networking lunch, during which attendees learned about the latest in Alzheimer's research, presented by Dr. Adam Bero of MIT's Tsai Laboratory. Victor Wang, MIT alumnus and CEO of GeriJoy, also explained and demonstrated the GeriJoy Companion, a virtual pet companion for seniors that helps to keep seniors company, connect family members, and reduce caregiver stress.
Some of the senior care industry leaders who participated include the following:
Laurie Bender, Franchise Owner, Home Instead Senior Care
Karen Bernat, President, Geriatric Care Management Services
Regina Bragdon, President, Nashoba Valley Elder Care
Lindsay Brennan, Executive Director, Life Care Directions of New England
Tim Driver, CEO, Mature Caregivers
Kathy Foley, Executive Director, Springhouse
Judy Jose-Roddy, Executive Director, Sophia Snow Place
Cheyenne McCarter, ElderSteps
Victor McElheny, President, Cambridge at Home
Alexander Schechter, Executive Director, Ezra Home Care
Kathleen Spirer, Executive Director, Cambridge at Home
Sarah Steck, Owner, Steck Associates
James Sullivan, Owner, Sullivan Care Solutions
David Wert, Franchise Owner, Home Instead Senior Care
Vladimir Zarkhin, President, Right at Home Boston Metro West
Wang stated, "These participants are the movers and shakers in the senior care industry, and I'm very grateful that they took the time to share their vast experience and insight with us. Our findings will be very helpful for anybody seeking to develop or to adopt innovative solutions in senior care."
Data from the focus groups will be analyzed by The Solution Lab and early access to the results will be provided to participants. Parties interested in the latest insights regarding adoption of innovation and assistive technologies in senior care may contact GeriJoy at info(at)gerijoy(dot)com to request a copy of the report.
About GeriJoy
GeriJoy Inc. was founded by MIT researchers Victor Wang and Shuo Deng to improve quality of life for seniors and their families through friendly technology. The GeriJoy Companion, their flagship service, is a virtual pet and companion for the elderly that is backed by GeriJoy's worldwide team of 24/7 care staff. The staff guide the pet's speech to provide elders with the experience of having an always-available conversational companion that can talk with them about family photos and other information from the Internet. Essentially, the GeriJoy Companion is a talking pet that serves as a helpful family member, not only reducing loneliness and improving mental health for elders but also providing peace of mind and reducing stress for caregivers. GeriJoy has been recognized by organizations like AARP, TEDMED, and the US Senate as a leading innovator in senior care. The company is based in Cambridge, MA, and is backed by investors such as Blueprint Health and Esther Dyson. To find out more, or to order GeriJoy's service for your own family or senior care organization, please visit http://www.GeriJoy.com or email info(at)GeriJoy(dot)com.
About MIT Venture Mentoring Service
VMS supports innovation and entrepreneurial activity throughout the MIT community by matching entrepreneurs with skilled volunteer mentors. Mentors are required to subscribe, in writing, to a Statement of Principles that govern their behavior, outline their responsibilities, guard against conflicts of interest, and control financial involvement with the entrepreneurs and their ventures. Relationships between mentors and entrepreneurs are formed based on the needs of the entrepreneur and the interests of available mentors. VMS assistance is given across a broad range of business activity, including product development, marketing, intellectual property law, finance, human resources, and founders issues. VMS complements and works cooperatively with the many MIT centers and programs promoting entrepreneurship and providing many resources to encourage formation of businesses and to move technological knowledge from the laboratory to the marketplace.
About The Solution Lab
The Solution Lab is a nonprofit which provides value-added services to emerging and established leaders in the scientific and business communities. They conduct market research and develop creative solutions for healthcare, medical device, pharmaceutical, and biotech companies facing strategic and operational challenges. The Solution Lab leverages the expertise and analytical capacity of advanced degree candidates and recent graduates (PhD/MD/JD/MPH/MBA), providing interdisciplinary teams of volunteer problem-solvers for their clients. In doing so, The Solution Lab aims to train future industry leaders by providing hands-on business experience for their volunteers.
About The Tsai Lab
The primary goal of MIT's Tsai Lab is to elucidate the pathological mechanisms underlying neurological disorders affecting learning & memory. The major research areas include neuropsychiatric disorders, autism, and Alzheimer's disease. Dr. Li-Huei Tsai pursues two avenues of research that run to opposite ends of the human life span – from the brain as it develops in utero, to the brain as it decays in old age. Seemingly separate, they are linked by profound brain mechanisms that govern proper growth as well as proper function.