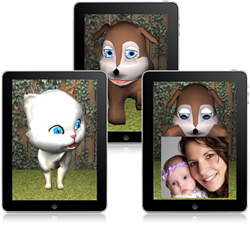 Our research findings will be very helpful for anybody seeking to adopt or to develop innovative solutions in senior care.
Boston, MA (PRWEB) January 30, 2014
GeriJoy released a research report today entitled Senior Care Technology: A Path to Adoption. The report summarizes a set of three focus groups recently conducted at MIT by the non-profit consulting group The Solution Lab. Three key findings were reported:
1. Five core challenges face the adoption of technologies in senior care:
a. Maximizing ease of use
b. Customizing technology for each individual
c. Decreasing stigma associated with the use of assistive devices
d. Complementing rather than replacing human-delivered services
e. Training and on-boarding of staff members
2. Executive-level leadership from different segments of the senior care industry all agreed that one of the primary drivers for the adoption of technology is the burden of providing constant oversight for seniors who have dementia. Technology holds promise in allowing more efficient provision of this oversight, and a greater likelihood of being able to detect or mitigate a crisis event.
3. Comprehensive staff training/onboarding combined with ongoing, outstanding technical support must be provided by the vendor of any technology-based product or service. These after-sale support programs are key areas that vendors should focus on improving.
Attendees of the focus groups were top geriatric care management, home care, and senior living executives in the Greater Boston area. In each of the three peer groups, participants discussed topics pertinent to senior care and the use and adoption of innovations and assistive technologies. Some of the senior care industry leaders who participated include the following:
Laurie Bender, Franchise Owner, Home Instead Senior Care
Karen Bernat, President, Geriatric Care Management Services
Regina Bragdon, President, Nashoba Valley Elder Care
Lindsay Brennan, Executive Director, Life Care Directions of New England
Tim Driver, CEO, Mature Caregivers
Kathy Foley, Executive Director, Springhouse
Judy Jose-Roddy, Executive Director, Sophia Snow Place
Cheyenne McCarter, ElderSteps
Victor McElheny, President, Cambridge at Home
Alexander Schechter, Executive Director, Ezra Home Care
Kathleen Spirer, Executive Director, Cambridge at Home
Sarah Steck, Owner, Steck Associates
James Sullivan, Owner, Sullivan Care Solutions
David Wert, Franchise Owner, Home Instead Senior Care
Vladimir Zarkhin, President, Right at Home Boston Metro West
Victor Wang, CEO of GeriJoy, stated, "The attendees of our focus groups are industry leaders, with centuries of combined senior care experience. Thanks to their help, our research findings will be very helpful for anybody seeking to adopt or to develop innovative solutions in senior care."
Parties interested in the latest insights regarding adoption of innovation and assistive technologies in senior care may visit GeriJoy's website to download a copy of Senior Care Technology: A Path to Adoption, free of charge, and to register for an interactive webinar about the research findings on Wednesday, February 19, 2014 at 2:00 PM ET. A brief summary of the findings was also published today by the popular healthcare technology publication, HIT Consultant.
About GeriJoy
GeriJoy was founded by MIT researchers to improve quality of life for seniors and caregivers through friendly technology. The GeriJoy Companion, their flagship service, is a virtual pet and companion for the elderly that is available 24/7 and is supported by GeriJoy's worldwide team of remote care staff. GeriJoy's staff guide the pet's speech to provide elders with the experience of having an always-available companion that can talk with them about family photos and other information from the Internet. Essentially, the GeriJoy Companion serves as a helpful family member, not only reducing loneliness and improving mental health for elders but also providing peace of mind and reducing stress for caregivers. GeriJoy has been recognized by organizations like AARP, TEDMED, and the US Senate as a leading innovator in senior care, and has documented benefits in care situations ranging from family caregiving to private-duty home care, assisted living, and skilled nursing dementia care. To learn more, visit http://gerijoy.com. To discuss how GeriJoy can help your organization, contact info(at)gerijoy(dot)com.