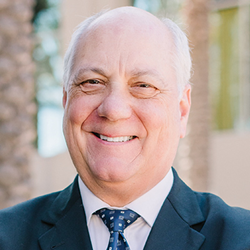 MISSION VIEJO, Calif. (PRWEB) July 29, 2020
Tinnelly Law Group, PC, one of the top California HOA law firms, is proud to announce the addition of attorney Bradley D. Walker, Esq. to the firm.
Mr. Walker has been a member of the California State Bar since 1982, and a member of the Wisconsin State bar since 1981. He is a past President and past Director of the Orange County Regional Chapter of the Community Associations Institute. He has lectured locally and nationally on behalf of the Community Associations Institute and the California Association of Community Managers. He is the author of numerous articles relating to homeowners associations and has served on the faculty for California Continuing Education of the Bar (CEB) programs on community association law.
"Brad is a celebrated leader in our industry that has shaped the field of HOA law in countless positive ways for over three decades," says Steve Tinnelly, Managing Partner. "In addition to his remarkable achievements and experience, he adds unique value by serving as an inspiration to everyone who has the privilege of working with him. It's an honor to welcome Brad to our team and we look forward to contributing to his continued success."
Since 1984, Mr. Walker has attended over 1,500 homeowners association meetings, and represented his associations in all forms of Alternative Dispute Resolution. In addition to his Association clients, he represents individual and business entities in a wide variety of real estate and commercial matters, and has testified as an expert on Community Association practices and procedures.
Mr. Walker's preparatory education was received at the University of Wisconsin where he graduated with the degree of Bachelor of Science (B.S.), With Distinction, in 1977. His legal education was received at Pepperdine University where he graduated with the degree of Juris Doctor (J.D.), in 1981. He has practiced law in Orange County since 1982, and has served as a Judge Pro Tem of the former Orange County Municipal Court.
About Tinnelly Law Group
Tinnelly Law Group, PC is recognized by the community association industry as one of the top California HOA law firms. Since the firm's founding in 1989, 100% of its efforts have been dedicated to representing HOAs and providing them with sensible and cost-effective solutions to their diverse legal problems. It counsels hundreds of HOAs throughout California through legal issues related to corporate governance, enforcement, maintenance, insurance, litigation and transactional matters. Tinnelly Law Group recently launched FindHOALaw, a robust resource for HOA law and legal information. Its substantial volume of content and easy-to-use interface help users better understand the unique body of law governing HOAs in California. Tinnelly Law Group also provides its clients with access to comprehensive assessment collection services through the use of its affiliate, Alterra Assessment Recovery. Tinnelly Law Group has offices in Orange County, San Diego, Riverside County, Los Angeles, and the San Francisco Bay Area. Member BIA, CAI and CACM.