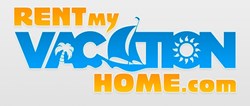 Rent My Vacation Home Seniority Determines Page Placement
Los Angeles, CA (PRWEB) November 20, 2013
The new ranking is very important as there are over 115,000 homes spread out on 115 websites all in the United States. The new homes appear in the order in which they are registered when homeowners join. Rent My Vacation Home also accepts no commission on reservations.
This is done to encourage the vacationer and the homeowner to communicate by telephone prior to any reservation. The philosophy is that emailing does not do enough.
Many vacation rental websites have commission only models that prevent the homeowner and vacationer from speaking by phone prior to any reservation.
This can lead to a high rate of problems due to miscommunication. Vacation homeowners are often disappointed by where their home appears on huge sites as many of them charge a fee for placement and even commission on sales as well.
Rent My Vacation Home.com has a new seniority only program where the longer a person is with Rent My Vacation Home, they are rewarded for their loyalty to Rent My Vacation Home.com. Many of the vacation rental websites charge a fee to be on the front page and it does not matter how long a vacation Homeowner has list their home for rent with them.
The Rent My Vacation Home dot com new model charges the homeowner $99 for the year and places them on 115 major websites. There are no other charges to the homeowner or the vacationer and all homes are guaranteed a reservation or the money is returned. All vacation rental stays are guaranteed on the reservation system which is modeled after the Holiday Inn system.
You can contact Rent My Vacation Home at 1-800-699-7684 or email them at info(at)rentmyvacationhome(dot)com the corporate web site is at http://www.rentmyvacationhome.com. The CEO is Mr. Jay Kalin .