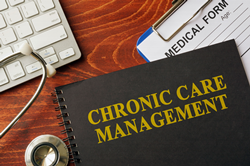 You need a team, and that should include your doctors as well as your Medicare plan provider. A licensed agent specializing in Medicare can help ensure you find a plan that best matches you and your lifestyle.
LARGO, Fla. (PRWEB) April 13, 2022
A recent research study shows that while the exercise habits of young to middle-aged people are on the decline, senior citizens' have been ramping up. According to the study, seniors 65 and older have been averaging 100 more minutes of weekly activity than those in the preceding age group.(1) This assessment is bolstered by a survey of participants in SilverSneakers Fitness, an exercise program for older adults. The survey shows 83% of program participants engaging in aerobic activity three or more times per week; three or more times weekly participation was also high for muscle strengthening (65%) and flexibility exercises (49%).(2)
"It's very clear," says Jamie Needham, Chief Marketing Officer of Ensurem, a Florida-based insurance technology and product distribution firm, "that seniors are aware of the health benefits of regular physical activity. What they may not be aware of is that a diversity of exercise and health-support programs are available to them—sometimes at no extra charge—from many Medicare plans."
Original Medicare, Needham notes, largely restricts its coverage to purely medical matters. For a beneficiary with diabetes, for example, which affects 27% of the over-65 population,(3) Original Medicare only covers a once-per-lifetime health behavior change program.(4) On the other hand, many Medicare Advantage plans will cover gym memberships at no extra charge, along with programs like My Plate (a nutrition guide published by the U.S. Department of Agriculture), Eat Right® (a program of the Academy of Nutrition and Dietetics), and SilverSneakers.
Regular physical activity may help prevent or delay many of the health problems common in older adults, Needham points out, but many Medicare Advantage and Medicare Supplement Insurance plans also offer other no-cost benefits to help seniors stay healthy, like health education seminars, wellness events, food delivery services and more.
The Center for Medicare and Medicaid Services (CMS) lists ten major chronic conditions affecting older people: hypertension, high cholesterol, arthritis, ischemic/coronary heart disease, diabetes, chronic kidney disease, heart failure, depression, Alzheimer's disease and dementia, and chronic obstructive pulmonary disease. According to CMS, 80% of Americans over 65 suffer from at least one of these conditions, and 68% suffer from two or more.(2)
Having one of these conditions, Needham adds, should not deter a senior citizen from being physically active. According to the Centers for Disease Control, exercise for older adults prevents bone loss, relieves osteoarthritis pain, helps prevent chronic diseases, boosts immunity, and improves mood.(6)
"Regular exercise and a sensible diet won't solve these conditions," says Lifestyle Icon and Ensurem Brand Ambassador Denise Austin, "but they can positively affect our physical health—and our emotional wellbeing—in many ways." "Our goal—and I'm older now too, so I speak from experience—is to live the life we have as well as possible."
To do that, says Needham, seniors need support: of each other, of medical care providers, of organizations like SilverSneakers, and of their insurer. "You need a team," she says, "and that should include your doctors as well as your Medicare plan provider. A licensed agent specializing in Medicare can help ensure you find a plan that best matches you and your lifestyle."
About Ensurem:
Ensurem, headquartered in Largo, FL, is a leading technology and product distribution company serving carriers and consumers within the massive U.S. senior market. The company offers Medicare Advantage, Medicare Supplement, vision, dental, hospital indemnity and final expense insurance. It also provides end-to-end solutions for carriers, including product development, digital marketing and consumer-centric insurance technologies. For more information, please visit ensurem.com.
1. "Amid a Pandemic, Seniors Are Exercising More than Ever, Study Finds." Canadian Running Magazine, 8 Oct. 2020, runningmagazine.ca/sections/training/amid-a-pandemic-senior-citizens-are-exercising-more-than-ever-study-finds/#:
2. Page, Justine. "Infographic: Older Adults More Dedicated to Fitness than Ever Before." SilverSneakers, 10 Sept. 2019, silversneakers.com/blog/2014-fitness-statistics-silversneakers-annual-participation-survey/.
3. The National Council on Aging, ncoa.org/article/the-top-10-most-common-chronic-conditions-in-older-adults.
4. Medicare Coverage of Diabetes Supplies, Services medicare.gov/Pubs/pdf/11022-Medicare-Diabetes-Coverage.pdf.
5. Freed, Meredith and Fuglesten, Jeannie. "Medicare Advantage in 2021: Enrollment Update and Key Trends." KFF, kff.org/medicare/issue-brief/medicare-advantage-in-2021-enrollment-update-and-key-trends/.
6. The National Council on Aging, ncoa.org/article/the-life-changing-benefits-of-exercise-after-60.