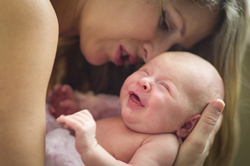 "The days of cheap surrogacy in India are long past, but families are being formed every day.... Whether in California or Kiev, couples can complete their journey safely with just a little guidance."
LAS VEGAS (PRWEB) September 17, 2019
Childless couples typically turn to surrogacy only after being financially and emotionally drained by repeated fertility treatments. But surrogacy can be expensive, and the costs are difficult to predict and manage. Understanding the costs of surrogacy can be the difference between a happy family and an avalanche of debt.
Sensible Surrogacy announced today the release of its 2020 updated "Cost of Surrogacy Guide". The Guide includes multiple articles to help couples manage the exorbitant and confusing expenses related to gestational surrogacy. Topics include:

Creating a realistic budget for a surrogacy journey
Understanding the actual costs of surrogacy overseas
Hiring and compensating a surrogate mother
US health insurance options: calculating the costs
Independent surrogacy vs agency programs
Understanding success rates & "baby guarantee" programs
Financing options for couples considering a surrogacy journey
The cost of surrogacy in North America starts at $95,000 for a full agency program, According to The Guide. Independent programs may cost around $75,000. Overseas programs range from $50,000 in Eastern Europe or South America, to $80,000 in Western countries like the UK, Greece or Canada.
"'Can we afford this?' is always the first question for every couple considering surrogacy," said Bill Houghton, founder of Sensible Surrogacy. "Programs run from expensive to ridiculously expensive. But luckily, there are affordable options that that won't leave the new family buried in debt."
"Sensible is founded and run by Intended Parents – we've all been through this personally. Now our goal is to help other couples along the path that we've pioneered," said Houghton. "The days of cheap surrogacy in India are long past, but families are being formed every day in countries with solid legal frameworks that support both parents and surrogates. Whether in California or Kiev, couples can complete their journey safely with just a little guidance."
Sensible's Guide is updated annually to help couples navigate the options. It's an entirely free service for all childless couples. In addition, Sensible also offers free session with a consultant to answer questions not in the guide.
Sensible Surrogacy is an ethical IVF & surrogacy consultancy and publisher of the Sensible Surrogacy Guide, which is a definitive source for what is surrogacy internationally. Since 2012 they have advocated for affordable, transparent and ethical surrogacy services through their global consultants and a network of medical and legal service providers.