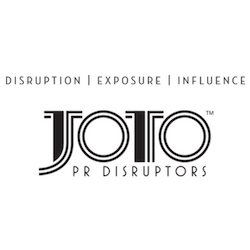 "Sentry Claims Group seamlessly balances new claims technologies with an understanding of what truly makes a difference in challenging and often heartbreaking times."
TAMPA BAY, Fla. (PRWEB) September 18, 2019
Hurricane Dorian devastated the Bahamas earlier this month, resulting in a death toll over 30 and billions of dollars in damages before heading up the coast to the Carolinas. The timing was eerie for residents in North and South Carolina as they prepared for Dorian. Only a year prior, Hurricane Florence wreaked havoc there when it made landfall last September. Now, many are predicting Humberto, a potential Category 3 hurricane, will reach Bermuda later this week[1]. With what seems to be an unending stream of hurricanes, is there ever a way to truly prepare? Or for that matter--recover? Sentry Claims Group, nationwide independent insurance adjusters, knows the importance of healing communities in the face of extreme loss.
Severe destruction is rampant in the Bahamas now—over $7 billion in damages were reported[2]. After a catastrophic event like this, excessive manpower is needed on the ground to help assess and rebuild. Steven Steckler, CEO of Sentry Claims Group, says technologies are being used to process claims with more speed, but there is no hi-tech replacement for empathy when dealing with damaged communities.
"Having a personal connection in the claims adjusting process is essential," Steckler said.
With the addition of drones, AI and Virtual Reality to the insurance industry, Sentry Claims Group leads the way with an unwavering adherence to Agent compassion training. Sentry Claims Group Claims Adjusters work directly in the field after natural disasters to help assess damages for the top 10 insurance companies in the USA. Since they are on the frontlines, they note the importance of maintaining a personal touch when working with people who are often experiencing insurmountable loss. "As more technologies like drones and apps exist to aid efforts, Adjusters need to maintain sensitivity in order to truly make an impact on damaged communities," says Steckler.
Karla Jo Helms, CEO of JoTo PR, recognized the integral, multifaceted role of Sentry Claims Group in society when they signed as a client in June.
"Sentry Claims Group seamlessly balances new claims technologies with an understanding of what truly makes a difference in challenging and often heartbreaking times. Their human-centric philosophy and adherence to their values, with the integration of new technologies, has made them an industry leader," Helms said.
Sentry Claims Group is headquartered in Lafayette, La. They are the leader in providing independent property and casualty claims adjusting services for both catastrophic events and daily claims. Founded in 2014, Sentry is built on the core values of best-in-class service, immediate action and unwavering reassurance—they are committed to helping communities and businesses rebuild their lives in the wake of natural disasters. Sentry's Claim Adjusters have been on the ground floor of some of the most major catastrophes that have hit our country in the past decades.
JoTo PR has a track record of innovative PR services that demonstrates their ability in gaining consistent news traction within the media for national and international organizations—helping provide front-line information to the press about industry disruptions and technological solutions aimed at making markets better for consumers. The firm is a trailblazer in the PR industry, blending traditional PR expertise with digital media algorithms to harness the advantages of the current PR landscape. JoTo PR specializes in the healthcare, finance and technology sectors, but has worked for a variety of industries and non-profits, using a proprietary process to consistently identify, communicate and distribute the newest news that's most valuable to journalists' readers, viewers and listenership.
About JoTo PR DisruptorsTM:
After doing marketing research on a cross-section majority of 5,000 CEOs of fast-growth trajectory companies and finding out exactly how they used PR, how they measure it and how they wanted the PR industry to be different, PR veteran and innovator Karla Jo Helms created JoTo PR and established its entire business model on those research findings. Astute in recognizing industry changes since its launch in 2009, JoTo PR's team utilizes newly established patterns to create timely PR campaigns comprising both traditional and the latest proven media methods. This unique skill enables JoTo PR to continue to increase the market share and improve return on investment (ROI) for its clients, year after year—beating usual industry standards. Based in Tampa Bay, Florida, JoTo PR is an established international public relations agency. Today, all of JoTo PR's processes are streamlined PR services that have become the hallmark of the JoTo PR name. For more information, visit JoTo PR online at http://www.jotopr.com.
About Karla Jo Helms:
Karla Jo Helms is the Chief Evangelist and Anti-PR Strategist for JoTo PR.
Karla Jo learned firsthand how unforgiving business can be when millions of dollars are on the line—and how the control of public opinion often determines whether one company is happily chosen or another is brutally rejected.
Being an alumna of crisis management, Karla Jo has worked with litigation attorneys, private investigators and the media to help restore companies of goodwill back into the good graces of public opinion—Karla Jo operates on the ethic of getting it right the first time, not relying on second chances, and doing what it takes to excel.
Karla Jo has patterned her agency on the perfect balance of crisis management, entrepreneurial insight and proven public relations experience. Helms speaks globally on public relations, how the PR industry itself has lost its way and how, in the right hands, corporations can harness the power of PR to drive markets and impact market perception.
1. Meteorologists, Weather.com. "Hurricane Humberto Bringing High Surf and Rip Current Danger to Southeast U.S. and Could Impact Bermuda Later This Week." The Weather Channel, The Weather Channel, 16 Sept. 2019.
2. Leggate, James. "Hurricane Dorian Damage in Bahamas Estimated at $7B, Recovery Efforts Underway." Fox Business, Fox Business, 6 Sept. 2019.