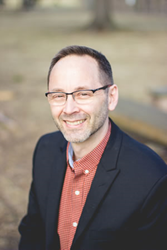 SEO is fundamental to a company's profitability.
SHELBY TOWNSHIP, Mich. (PRWEB) September 18, 2018
In 2016, companies spent $65 billion on Search Engine Optimization (SEO) services, which tripled what was predicted would be spent in 2008. With $79-$80 billion now projected for SEO spending in 2020, according to Michigan's leading SEO expert, Russ Cuthrell, Spyder Byte Media, SEO has transitioned from an added-value enhancement to a mandatory budgeted expense for every business that relies on the internet for all or a portion of their sales, marketing, and advertising – regardless of size, industry, or markets.
"Ten years ago when web developers first began understanding and utilizing SEO strategies, offering clients SEO services gave them a competitive edge. Today and going forward, SEO is as fundamental to a company's online profitability as a domain name and a website. And while I continue to offer my US and North American business clients SEO advantages, over the past decade, delivering search engine results – in the form of driving traffic to websites and converting leads to customers – is a much more dimensional, technical process," Cuthrell said.
Cuthrell further cautions that unlike domain registration or web design, SEO evolves at an accelerated pace, becoming more technically sophisticated almost monthly, which imposes additional challenges to web developers already under pressure to keep up with their clients' demands for top search engine results.
These challenges faced by accomplished SEO experts like Russ Cuthrell will continue for the foreseeable future and translate to additional fixed costs for companies that rely upon digital marketing. According to a recent survey, 90% of these companies have come to accept SEO as a cost of doing business. The rise in customer demand coupled with the increased need for continuous research and specializations by SEO professionals explain how and why SEO is positioned to capture the largest portion of the Marketing and IT service market sector by the early 2020's.
Cuthrell will be presenting professional service providers and small business owners the most current and trending SEO strategies at an event on October 5 at Velocity Center, Sterling Heights, MI. Titled, "Secrets and Strategies of the Top Page Rankers and Best-sellers", Russ will be co-hosting this event with Rebecca J. Ensign, Ensignia, Inc-Gold Leaf Press, Book Publisher and Content Publishing Services Provider.
Those business owners in the Detroit and metropolitan area looking to learn a bit more about the impact, necessity, costs, and benefits of SEO and Content Marketing strategies can register for this free seminar by visiting: https://www.spyderbytemedia.com/seminar-secrets-strategies-top-google-search-rankers-best-sellers/
Established in 2004 by Russ Cuthrell, Spyder Byte Media is a veteran-owned SEO, web design, and web development firm currently in the certification process for Service-Disabled, Veteran-Owned Small Businesses (SDVOSB). Focusing on the most current digital marketing strategies and projected future IT trends, Michigan-based Spyder Byte Media has assisted hundreds of businesses – from government agencies to small business owner-operators – to enhance their online presence, increase website traffic, and grow their businesses annually. For more information about Spyder Byte Media's web design, development, and SEO services, visit https://www.spyderbytemedia.com