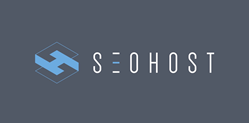 "At best, the Voltswagen prank is tone-deaf and tasteless. At worst, it demonstrates that at its heart, the company has yet to understand that what it did was wrong."
ORLANDO, Fla. (PRWEB) April 20, 2021
Terry Cane, COO of leading domain registration, SSL service, and SEO hosting provider SEOHost.net (https://www.seohost.net) has expressed her bewilderment and disapproval at a recent April Fool's stunt carried out by German automaker Volkswagen.
On March 29, the company posted an incomplete press release on its website announcing plans to change the name of its U.S. branch to Voltswagen of America. The rebranding was, the release claimed, an effort to emphasize Volkswagen's newfound commitment to sustainability. The next day, the company published a completed press release, which further explained that the company would use "Voltswagen" in advertisements and on its new line of electric vehicles while also highlighting the electric ID.4 SUV launch.
"It's difficult to know where to even start with this," says Cane. "Even out of the gate, the stunt was terribly executed, as though someone in Volkswagen's marketing department forgot that April Fool's Pranks are meant to happen on April Fool's Day. That the faux press release also doubled as a product launch announcement only created further confusion."
Where the brand drew the most ire, however, was in the fact that it has been embroiled in a scandal around sustainability since 2015. That year, it was revealed that the company had falsified emissions reports, intentionally installing devices that would allow its vehicles to fool emission testing. Consumers and journalists alike were quick to point this out.
"At best, the Voltswagen prank is tone-deaf and tasteless," Can continues. "At worst, it demonstrates that at its heart, the company has yet to understand that what it did was wrong. Either way, the brand tried to make a joke out of something that is no joking matter, and it is paying dearly for it."
Volkswagen's stock price fell almost 4% after it was revealed that the Voltswagen stunt was fake. Some experts and analysts are now calling for an SEC investigation because the prank may constitute market manipulation. Some publications also brought up a racist advertisement the company published on Instagram last year, noting that this appears to be an ongoing issue with the company.
"I simply don't understand what Volkswagen's U.S. marketing department was thinking," Cane says. "Did no one at any point bring up the company's tarnished reputation? Did no one think to bring up the fact that the company is currently still involved in legal battles related to the 2015 emissions scandal?"
"If nothing else, I suppose this serves as a warning," she concludes. "As an example of what happens when a company's marketing department is completely out of touch with its audience."
####
About SEOHost.net:
Located in Orlando, Florida, with locations worldwide, SEOHost.Net provides a wide range of services in both the U.S. and the E.U., including domain registration, SSL Hosting for SEO, as well as VPS, dedicated, and A-Class IP hosting. The company offers exceptional service with a strong service level agreement, multiple geographic locations, and free migration. For more information, visit https://www.seohost.net.