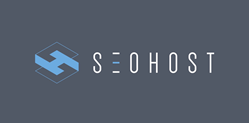 This impending update shows, demonstrably, that a well-designed website is critical, not just for conversions, but to rank on Google at all.
ORLANDO, Fla. (PRWEB) December 01, 2020
Terry Cane, COO of SEOHost.net, a leading domain registration, SSL service, and SEO hosting provider, today weighed in on a recent announcement regarding Google's search metrics.
In May 2020, the search corporation made an official announcement that it would include something called page experience signals within its metrics. Focused primarily on the end-user and how they interact with a web page, these signals are a measure to ensure that users receive the best results possible from both an informational and usability perspective. They include several metrics already measured by the search engine, including mobile-friendliness, HTTPS functionality, easily-accessible content, and safe content.
They also feature a grouping of metrics Google refers to as Core Web Vitals. Aimed entirely at user experience, these three metrics measure load time, interactivity, and visual stability. Earlier this month, Google announced that by May 2021, these metrics will officially become part of the search engine's ranking signals.
It will also begin testing a visual indicator on the search engine results page that will highlight the results that provide the best experience. Several new tools were also rolled out with this update, all of which can be found in Google's web development portal, web.dev. Finally, Google has also launched the AMP Page Experience Guide, while also noting that most AMP pages already rank highly in its Core Web Vitals.
"For those businesses and brands that were already prioritizing usability and performance, this update likely changes very little," says Cane. "The only real difference they're likely to notice is the presence of the new tools. I'd strongly recommend every webmaster analyze their site with these tools, even if they are confident in the their website's usability."
"The most interesting thing about this announcement is Google's intent to continue incorporating new page experience signals in the coming months and years," she continues. "We've known for some time that user experience was an important aspect of a page's position on the SERP, but we were never certain how important. This impending update shows, demonstrably, that a well-designed website is critical, not just for conversions, but to rank on Google at all."
"Ultimately, my advice is the same as it has always been," Cane concludes. "Focus on your audience, and create easily-accessible content that you know they'll love."
####
About SEOHost.net:
Located in Orlando, Florida with locations all around the world, SEOHost.Net provides a wide range of services in both the U.S. and the E.U., including domain registration, SSL Hosting for SEO, as well as VPS, dedicated, and A Class IP hosting. The company offers exceptional service with a strong service level agreement, multiple geographic locations, and free migration. For more information, visit https://www.seohost.net.