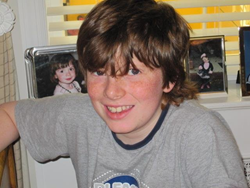 Sepsis must be classified as a full-blown public health crisis: In the United States, it is responsible for between 250,000 and 500,000 deaths each year.
New York, New York (PRWEB) July 14, 2016
"In a landmark action, Britain's health care watchdog, the National Institute for Health and Care Excellence (NICE), has issued a new guideline that instructs all health professionals to treat patients who show signs of sepsis with the same urgency as those with suspected heart attacks.
For the millions of American families whose loved ones have died needlessly from sepsis as a result of fatal delays in sepsis diagnosis and treatment, this guideline is a welcome development guaranteed to save many thousands of lives in Britain, where sepsis is responsible for 44,000 deaths each year. It is also a reminder of the inadequacies of the response of the U.S. government and healthcare system to sepsis, which must be classified as a full-blown public health crisis: In the United States, sepsis is responsible for between 250,000 and 500,000 deaths each year, according to data from the Centers for Disease Control and Prevention (CDC).
On behalf of our own family, which has endured the anguish of losing a child to a death that was entirely preventable, and the families of the National Family Council on Sepsis, we issue a direct appeal to Secretary of Health and Human Services, Sylvia Mathews-Burwell, and CDC Director, Dr. Tom Frieden, to endorse similar guidelines to protect Americans from this devastating condition. We hope that Britain's actions will inspire our government to address sepsis with the urgency it so clearly deserves and enact the systemic, nationwide change that will save thousands of American lives."

Ciaran and Orlaith Staunton
The Stauntons are the co-founders of the Rory Staunton Foundation, a leading sepsis advocacy organization. (http://www.rorystauntonfoundationforsepsis.org)
About the Guidelines
The NICE guideline instructs clinicians so start asking the basic question, "Could this be sepsis?" in any situation where an infection may be present as a first step in diagnosis and treatment. Rapid identification and treatment of sepsis is critical to avoiding fatalities and devastating disabilities, including amputations and cognitive damage. Sepsis is the body's overreaction to any type of infection, which can lead to tissue and organ failure and, ultimately, death. Sepsis can affect anyone at any time, with even minor injuries resulting a catastrophic outcome. Such was the case with 12-year-old Rory Staunton, who died after grazing his arm playing basketball.
The NICE guideline provides clinicians with the signs and symptoms that indicate sepsis and its severity and describe the diagnostic tests and monitoring procedures required to diagnose and treat the patient. If identified as high risk, the guideline instructs that the patient be rushed to hospital by and ambulance and immediately seen by senior doctor or nurse.
NICE (https://www.nice.org.uk/) is an executive non-departmental public body of the United Kingdom's Department of Health. It is charged with producing guidelines, based on evaluations of efficacy and cost-effectiveness, for clinical practice, the use of health technologies within the NHS, guidance for public sector workers on health promotion and ill-health avoidance and social care services and users.
About the Rory Staunton Foundation
The Rory Staunton Foundation was established by Ciaran and Orlaith Staunton following the preventable death of their 12 year-old son, Rory, from sepsis in 2012. The Foundation is dedicated to improving the recognition and treatment of sepsis through public education and improved hospital protocols. Sepsis is the leading cause of death for infants and children worldwide. http://www.RoryStauntonFoundationForSepsis.org