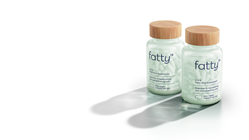 SAN DIEGO (PRWEB) June 08, 2021
NutraIngredients-USA has unveiled the 2021 finalists for the annual NutraIngredients-USA Awards, which will be broadcast on Wednesday July 14th. Seraphina Therapeutics is proud to share that it is one of three finalists for the 'Start-Up Award,' having brought to life the innovative C15:0 supplement known as fatty15. These awards honor cutting-edge research, innovation, and market success in the nutrition and dietary supplements industry, to help elevate the hard work and potentially life-changing products produced by the space. The nominations were chosen and voted upon by a panel of 24 experts alongside the Editor-in-Chief of NutraIngredients-USA.Com, Stephen Daniells, PhD.
Seraphina Therapeutics was founded by Stephanie Venn-Watson DVM., MPH., Eric Venn-Watson MD., MBA., Nicholas Schork, PhD., and Kim Kamdar, PhD. The group sports decades of experience in medicine, biotechnology, and entrepreneurship, giving them the wealth of experience required to develop a product like fatty15. This science-backed, first-to-market healthy aging supplement utilizes the discovered beneficial activities of a saturated fat, called C15:0 (pronounced, see-fifteen), to help people live well for as long as possible by improving cellular resilience, repairing mitochondria, and naturally targeting receptors throughout our body and brain that regulate immunity, metabolism, mood, appetite and sleep.
Contrary to decades of government-published nutritional advice, the Seraphina team discovered that C15:0, a saturated fat present in whole fat dairy products, had numerous benefits that aligned with previously observed lower risks of numerous chronic metabolic, heart, and liver conditions among people who have higher C15:0 in their diets and bodies. Through fatty15, the Seraphina team is working to improve global health by changing the stigma around saturated fats.
Fatty15 is now widely available directly from Seraphina Therapeutics, bringing the first essential fatty acid to be discovered in 90 years to you. Fatty15 is also built with sustainability in mind, featuring fully-recyclable packaging, reusable glass bottles and recyclable refill packages, and vegan capsules.
NutraIngredients-USA is a fundamental source of information for the food & beverage and dietary supplement industries, so it founded these awards as a way to showcase the best from these spaces. Now being hosted for the 4th time, these awards will be announced at a free virtual ceremony on NutraIngredients-USA.com on Wednesday, July 14th, 2021 at 11AM central time, hosted from Chicago.
Seraphina Therapeutics is a ground-breaking start-up founded by a team of leading doctors, scientists and entrepreneurs with decades of experience. This group came together to build fatty15, a supplement providing what a growing body of science supports as the first essential saturated fat to be discovered in 90 years. Fatty15 helps to protect our health, especially as we age, and is available today. More information is available at https://www.fatty15.com/.