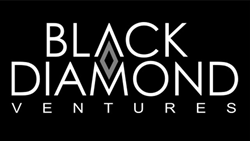 Jon's arrival comes at a pivotal time as the firm launches its Opportunity Fund
LOS ANGELES (PRWEB) May 03, 2022
Black Diamond Ventures (BDV), a Los Angeles-based venture capital firm, announced today that Jon Kraft has joined as Venture Partner. The firm focuses on multi-stage deep-tech investments in the biotechnology, semiconductor, and big data sectors. Jon's arrival comes at a pivotal time for the firm joining Venture Partner Brence Culp, as the group launches its Opportunity Fund for qualified individual and family office investors. His entrepreneurial and executive experience in leading companies from the early stages of development through successful exits further enhances BDV's extensive experience.
Jon brings over thirty years of experience as a serial entrepreneur, primarily in the software and digital media markets. He was Co-Founder and CEO of Pandora Media, the largest online radio service in the U.S. Jon is also a former Chief Operating Officer and a founder of UberMedia, Idealab's prominent internet start-up. He led the company through eight M&A transactions, helping it become the world's leading independent developer of mobile social apps. Before his role as COO of UberMedia, Jon was Co-Founder and Chief Operating Officer of Big Stage Entertainment, Inc., an advanced avatar platform company recognized by Forbes in 2009 as one of America's 20 most promising companies. The company sold to Image Metrix in 2010.
"Jon is a tremendous addition to us, and we're thrilled to welcome him to the BDV team," said Chris Lucas, BDV's Founder and Managing Director. "Jon is widely recognized as a serial entrepreneur with a wealth of experience founding, operating, and advising start-ups and early-stage companies. His arrival underscores our commitment to continue to work side by side with founders and our portfolio companies."
"I am excited to join a team that shares my passion for early-stage innovation and my commitment to supporting entrepreneurs," said Jon. "I've known the founding partners Chris and Ana for over ten years and have the utmost respect for them and the entire BDV team. I'm also a big fan of their approach to identifying start-ups with transformational vision and potential and equally supporting them in every way possible, 24/7. My focus at BDV will be to help their existing portfolio companies grow and succeed and to support their new Opportunity Fund."
Almost exactly a decade ago, Jon founded LiftOff, a leading Los Angeles-based start-up studio and accelerator which had its first portfolio company IPO, Veritone, in 2017. He is also President of Wine Chips, an early-stage CPG food company, and is a co-founder and board member at Thrively, a strength-based online platform to help children discover their passion in life. He holds several other board and advisor roles.
"Having Jon join our team is a game-changer," commented Ana Quintana, BDV's Managing Partner. "His track record in founding and exiting successful start-ups will be an immeasurable asset to our founders and LPs. I'm eager to dive into an impact-producing collaboration working alongside Jon's entrepreneurial drive and Brence's passion as we raise our Opportunity Fund," she added. 
About Black Diamond Ventures
Founded in 1998, Black Diamond Ventures is a venture capital firm headquartered in Los Angeles, CA, with offices in Silicon Valley, CA. BDV invests in market transforming technologies, focusing on multi-stage deep-tech investments in the biotech, semiconductor, and big data sectors. The firm is led by partners, former founders, executives, and operators of successful technology companies. BDV has established a successful network of investors and provides capital, resources, and support to its visionary founders and teams.
For more information, visit http://www.bdventures.com.