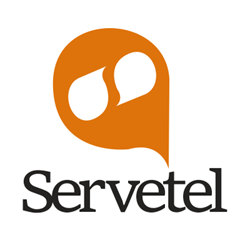 Servetel is also offering a completely free trial of its services for 10 days, to allow businesses to try out its top of the line cloud telephone services and experience its numerous business advantages.
Gurgaon, Haryana (PRWEB) May 31, 2017
Servetel Communications Pvt. Ltd., a cloud-based telephony services provider, celebrated its official launch in the Indian market. The company intends to bring a fresh range of connectivity solutions to meet the rising demand for advanced communication needs for businesses of all sorts and sizes. The launch event was organized at the company's headquarter in Gurgaon and the company announced some of the innovative services and features that Servetel brings to the market.
Servetel announced that they are currently offering cutting-edge cloud communication services like toll-free numbers, virtual business numbers, bulk SMS, call broadcasting, and IVR. It's services are intended to cater Indian businesses to support their customer outreach.
As the services are powered by cloud technology, they will cut down device dependencies and restrictions with geographical location. Along with that, the company is focused on delivering the solutions to perfectly complement the client's business while keeping the cost expenses low. Servetel ensures the affordable cloud communication service by eliminating the need for physical servers and replacing them with superfast cloud hosted SSD servers.
At the launch event, Karan Chhabra, the Director of Servetel, said, "Every business has a simple ideology - to deliver quality with efficiency while keeping the budget limited." Company is backed by more than a decade of cloud industry experience through other cloud hosting and VoIP services under various brand names. Karan continued - "Our typical user base constitute of businesses and they are always on the prowl for an integrated cloud communication solution, which doesn't compromise on operational quality and keeps operational expenditures low."
He also stated that "Using Servetel's cloud technology services will allow businesses to enhance their customer communication experience to not only project a better business brand image but also to create a more loyal and robust customer base. And we are initially going to let the customer try, test and trust our services."
Here are a few salient business advantages that businesses can expect with Servetel's advanced cloud telephony services.
Recording of incoming calls.
Integration of toll-free number with IVR.
Toll-free numbers with 24x7 free tech support.
Availability of real-time reporting and call statistics.
Blocking unwanted calls by adding in 'blacklisted callers' list.
Call routing to create maximum availability and efficiency of business representatives.
For more information about Servetel, call '1800-3002-8140' or send an e-mail at contact(at)servetel.in. You can also visit their website at http://www.servetel.in/