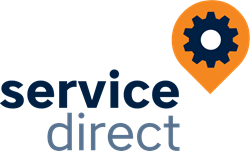 By releasing Lead Performance Metrics, we hope to empower our clients to better understand how they are doing at each of the critical points in the customer journey
AUSTIN, Texas (PRWEB) January 19, 2021
Service Direct, a technology company specializing in local lead generation solutions for service businesses, today announced the launch of Lead Performance Metrics, offering service businesses real-time insights into the performance of lead generation Campaigns and the call-to-customer process. This new feature has launched in BETA in Service Direct's mySD Lead Management platform, and is in alignment with the company's goal to deliver transparent marketing solutions for service businesses.
"While we have always focused on driving more and better leads for our clients, we believe we are well-positioned to go beyond demand generation. We want to offer our clients a suite of tools to help them understand how to drive more value with their existing marketing," said John Turpin, Co-Founder, and Chief Technology Officer at Service Direct.
"Today we have rolled out our Lead Performance Metrics, which gives our clients key insights into critical performance indicators that dictate success through our program."
In April of 2020, Service Direct launched its new mySD Lead Management platform, giving clients the ability to better manage their Leads from call to customer by tracking important information, including Lead Progress, Booked Appointments, Jobs Won and Job Revenue.
Today, the launch of Lead Performance Metrics allows their clients to leverage that information to unlock key insights including Call Answer Rate, Booked Appointment Rate, Jobs Won Rate, and Return on Investment.
In addition to the reporting and analytics capability for clients, Lead Performance Metrics is integrated into Service Direct's AdBrain platform, a proprietary smart AdTech system, that will also leverage these insights to intelligently optimize their client's Campaigns for better performance based on Lead Performance Metrics data.
"By releasing Lead Performance Metrics, we hope to empower our clients to better understand how they are doing at each of the critical points in the customer journey," said Brian Abernethy, Co-Founder, and Chief Executive Officer at Service Direct.
"Armed with that knowledge, we have found many clients are willing to focus on improving those KPIs, which, in turn, can lead to a dramatic increase in their return on investment, not just with our service but with every marketing channel they invest in."
Learn more about Service Direct and Lead Performance Metrics here: https://servicedirect.com/
About Service Direct
Founded in 2006, Service Direct has been the most trusted local lead generation solution for service businesses for over a decade, helping thousands of clients across North America grow by generating high-quality, exclusive leads that turn into new customers.
Combining expertise in hyperlocal advertising with proven lead management technologies, Service Direct offers targeted and customized lead generation with pay per lead pricing that provides a cost-effective, transparent, and low-risk way to get new customers.
Based in Austin, Texas, Service Direct is a Google Premier Partner and has been recognized on the Inc. 5000 list of the fastest-growing private companies in the country for five consecutive years. For more information, visit: http://www.servicedirect.com.