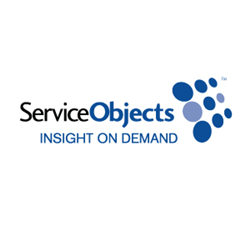 These new enhancements underscore our commitment to serving Canada and all of North America with our address validation services. - Geoff Grow, CEO, Service Objects
SANTA BARBARA, Calif. (PRWEB) February 05, 2020
Service Objects, the leading provider of real-time global contact validation solutions, has released a major upgrade to its DOTS Address Validation – Canada service. This new release is available immediately for clients processing Canadian addresses.
Address Validation – Canada is an API-based service that provides industry-leading address matching algorithms to verify, correct and append Canadian addresses. Using up-to-date address data from Canada Post, this service provides coverage for over 15 million Canadian addresses in all ten provinces and three territories. It supports and returns address data in both English and French with automated language detection and provides output casing options to meet Canada Post's standards.
With an average 90ms response time, Address Validation - Canada is designed to meet the needs of the most demanding applications without performance degradation. Some of the new enhancements available in this latest release include:

New datasets and better algorithms to significantly increase match rates for addresses, with a 40% increase in addresses found and matched
Improved processing capabilities for difficult to parse addresses
Enhanced and more complete data provided on returned addresses
"Many of our global clients market to businesses and consumers with Canadian addresses. These new enhancements underscore our commitment to serving Canada and all of North America with our address validation services," said Geoff Grow, Chief Executive Officer at Service Objects. "In fact, we are so confident in the quality of our data that we are the only company to offer customers a 10 transaction credit in the rare occasion we return an inaccurate result."
This enhanced version of Address Validation – Canada is part of an ongoing commitment from Service Objects to provide improved performance and capabilities for its contact data validation products, backed by 24/7/365 support, guaranteed 99.9999% uptime, and unparalleled technical expertise.
To learn more about any of our global contact validation services, please contact us.
About Service Objects
Founded in 2001, Service Objects is the leading provider of contact validation solutions, validating online transactions in real-time, including contact name, address, phone, email, and device. Using Service Objects' global validation and location web services, businesses can identify potentially fraudulent contact records, append additional contact information, and process transactions in a more efficient manner. Service Objects has validated nearly 4 billion contacts, and major brands such as American Express, Best Buy, and Amazon rely on Service Objects for their data validation needs. For more information about Service Objects' real-time web services, contact sales@serviceobjects.com.