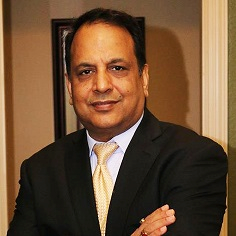 Founded with the passion of helping Texans cut their electricity bills, ServiceDealz is now on an expansion spree – reaching out to the users across the USA with more deals added in other segments like internet, cable tv, and other home services.
DALLAS (PRWEB) January 17, 2020
Over the years, ServiceDealz has emerged as a coveted aggregator among the residents of Texas looking to reduce their electricity bills. The aggregator is now on an expansion spree and is swiftly adding a wide spectrum of home service plans in other segments as well. Here's the complete story.
"Every month, families in the US end up expending up to 30% of their household income in paying utility and home service bills. Most users set up auto payment for their electricity bills and, as a result, they never realize when their cost went up. While some users subscribe to higher level services than they need and they end up overpaying while other users subscribe to low-end services resulting in poor experience – both scenarios aren't good," as per Ram Garg, President and CEO, ServiceDealz. "Our ultimate mission is to help people reduce their expenditure on electricity and other home services and save the money, which can be used for fun, recreation, and more," he added.
"Often you may feel that searching for the cheapest electric company in Texas is a painstaking job. This is when ServiceDealz comes to your rescue. It's a platform that offers a completely unbiased comparison and helps users find the cheapest electricity rates from the best electricity providers. We have collaborated with the top electricity companies in Texas to help households get hold of the cheapest electricity rates in their areas. Users can search the plans using their area zip code, compare electricity plans, and shop for the most lucrative and promising deals for their kWh usage," as per the electricity deal expert and business strategist at ServiceDealz.
All Set to Widen its Reach with Telecom Bundles, Wireless, and Home Security Deals
According to the sources, ServiceDealz is all set to expand its user base beyond Texas and reach out to a broader customer base in the USA. Furthermore, it has recently added many more deals in other segments as well including internet, cable TV, wireless, and home security. The company has rolled out cheap internet plans from the top internet providers as well as the best bundle deals on cable tv, internet, and phone, so users can save more.
How Does It Work?
Search deals using zip code
ServiceDealz is an intuitive and user-friendly website with a powerful search engine that lets users search for the cheap electricity deals, and other home service bundles quickly and effortlessly. All you need to do is enter your area zip code and all relevant deals will be brought forth for you to take your pick from.
Compare deals
Users can add up to three deals to compare. By comparing deals side-by-side, users can check and compare each plan after strict scrutiny, which facilitates better and informed decision making considering the plan that fits your usage, budget, and requirement. Compare plans and choose the one you like.
Free electricity calculator
Users can get an estimate of their monthly electricity bills with the help of the free electricity calculator. It's easy to use and helps you choose the right electricity plan bearing in mind your kWh usage.
Schedule your switch
With ServiceDealz, you can plan and schedule a service switch for a later date when you are comfortable. The website and mobile app will soon have this functionality.
Chat support 24/7
24/7 chat support is available for any query, concern, and issue about deal search or service switch via ServiceDealz.
Sign up and get $100 in your SD wallet
Users get $100 instantly in their SD wallet on signing up with ServiceDealz. T&C Apply.
Get $20 on each service switch
Each service switch earns you VISA reward card worth $20. T&C Apply.
Message from the CEO
We strive to make home services cheaper for all. We understand electricity bills turn out to be a pain point for most users in Texas, especially during summer and in some parts of the country during winter also, and other home services add up to the headache. To ensure all our valued customers get outstanding value for their money, we bring the deals featuring the best electricity rates and other home services under the same roof.
About ServiceDealz
ServiceDealz is a one-stop-shop for the cheapest electricity plans, best tv plans, wireless, home security, bundle deals, and cheap internet deals in your area. The website and mobile app can be used for quick deal search. The ServiceDealz app is available for download on Play Store and App Store for Android and iPhone, respectively.