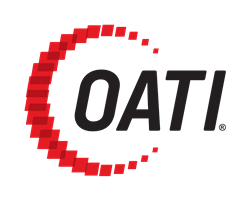 "DERMS is software that will allow 7SPC-member utilities to develop their own load-management programs and/or enter into aggregated load-management programs with other 7SPC members. In an aggregated situation, load management would then be delivered back to TVA."
MINNEAPOLIS (PRWEB) August 06, 2018
OATI is pleased to announce that Seven States Power Corporation (7SPC) selected the OATI Distributed Energy Resource Management System (DERMS) to allow their 128 member utilities to participate in, and create their own, demand management programs, while facilitating adoption of distributed energy resources (DER). This partnership will also include Electric Power Board of Chattanooga (EPB), who will provide support service and start-up training for participating utilities.
7SPC is a nonprofit corporation organized by the Tennessee Valley Public Power Association (TVPPA). OATI DERMS will allow 7SPC and participating utilities to have complete control over the development, forecasting, execution, measurement and reporting of their own demand management programs. The fully multi-tenant OATI DERMS solution allows utilities to optimally manage their distribution grids with a variety of interconnected DER, including behind-the-meter assets, commercial and industrial assets, and larger utility-owned resources. The solution will enable 7SPC to aggregate Utility Load and DER assets, creating virtual power plants, to drive aggregated programs for economic and reliability benefits for its members. The solution also includes a NERC CIP compliant hardware and software solution that uses advanced networking, security, and communication technologies to give utilities complete observability and control of all their distributed energy resources, load control assets, generation assets, and electrical grid equipment.
"DERMS is software that will allow 7SPC-member utilities to develop their own load-management programs and/or enter into aggregated load-management programs with other 7SPC members. In an aggregated situation, load management would then be delivered back to TVA," said Clint Wilson, VP of Engineering and Energy Innovations of TVPPA.
"We are proud to extend the relationship with Seven States Power Corporation, having provided the technology for a pilot program, prior to the current DERMS contract," said Dr. Sasan Mokhtari, Ph.D., President and CEO of OATI. "Our customers are our number one priority and we look forward to their continued success."
About OATI
OATI provides innovative solutions that simplify, streamline, and empower the operational tasks required in today's energy commerce and Smart Grid. Serving more than 2,000 customers in North America, OATI successfully deploys and hosts diverse mission-critical solutions committed to industry standards and stringent security guidelines.
OATI (http://www.oati.com) is a leading provider of Smart Grid, Energy Trading and Risk Management, Transmission Scheduling, Congestion Management, Distribution, and Market Management products and services. OATI is headquartered in Minneapolis, Minnesota, with offices in California, Punjab, Telangana, and Singapore. For more information, please contact sales@oati.net.