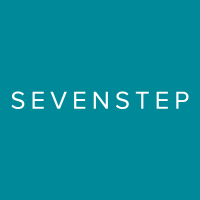 It is an honor to be recognized by NelsonHall as a leader in business-critical categories like TA transformation and technology innovation, as these are also key sources of measurement we use to define our own success
BOSTON (PRWEB) October 28, 2020
Sevenstep, a global leader in total talent outsourcing solutions, including product offerings for recruitment process outsourcing (RPO) and managed service provider contingent workforce programs (MSP), today announced it has once again been positioned as a leader in every category of NelsonHall's vendor evaluation for recruitment process outsourcing (RPO).
The NelsonHall Vendor Evaluation and Assessment Tool (NEAT) analyzes the performance of vendors offering RPO services, allowing strategic sourcing managers to assess the capability of vendors across a range of criteria and business situations and identify the best performing vendors overall. Sevenstep ranked as a leader in every category, including Overall, Candidate Experience, Geographic Footprint and Scalability, Services Delivery Innovation, Technology Innovation, and, new this year, TA Transformation Journey, which Sevenstep also ranked as a leader.
"This year, Sevenstep expanded on their actionable intelligence capabilities with the release of Sevayo, including its proprietary analytics component, Insights. Given the talent market as a result of COVID-19, data, analytics and reporting, for the purposes of both talent acquisition and procurement, will only continue to become more important as organizations strive to find the right balance of contingent and full-time resources. Sevenstep are a leader in this regard," said Nikki Edwards, Principal HR Research Analyst at NelsonHall.
To achieve this distinguished recognition, Sevenstep participated in an evaluation process that involved assessments by current clients and an analysis of over 100 industry benchmarks for delivering best-in-class RPO services.
"It is an honor to be recognized by NelsonHall as a leader in business-critical categories like TA transformation and technology innovation, as these are also key sources of measurement we use to define our own success," said Amy Bush, President, Sevenstep. "We have built our teams, technology and services to be highly dynamic and responsive, but 2020 tested even the most agile models. I am proud of the products and people we have developed and of their performance this year. We will continue to push the envelope in RPO delivery and challenge ourselves and our clients as we all navigate the new normal."
About NelsonHall
NelsonHall is the leading global analyst firm dedicated to helping organizations understand the 'art of the possible' in digital operations transformation. With analysts in the U.S., U.K., and Continental Europe, NelsonHall provides buy-side organizations with detailed, critical information on markets and vendors (including NEAT assessments) that helps them make fast and highly informed sourcing decisions. And for vendors, NelsonHall provides deep knowledge of market dynamics and user requirements to help them hone their go-to-market strategies. NelsonHall's research is based on rigorous, all-original research, and is widely respected for the quality, depth, and insight of its analysis. For more information, visit http://research.nelson-hall.com.
About Sevenstep
Sevenstep is a global leader in total talent outsourcing and solutions. Annually ranked as a top enterprise recruitment process outsourcing (RPO) provider on HRO Today's Baker's Dozen list and a leading managed service provider (MSP), Sevenstep provides services in nearly 50 countries spanning six continents. A bespoke suite of total talent services and solutions includes enterprise RPO, project RPO, MSP solutions, data analytics, employer branding and talent attraction capabilities. Sevenstep's solutions are all powered by Sevayo, a comprehensive talent and business intelligence technology platform and service designed to provide stakeholder visibility into talent acquisition and business performance.
Sevenstep's unrivaled partnership-driven approach and unbounded vision to total talent means talent acquisition wins and business performance gains. Learn more at sevensteprpo.com.