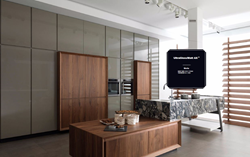 Open a new chapter in the automobile industry
GIMHAE, South Korea (PRWEB) February 25, 2021
SEWON PRECISION & IND.CO., LTD, a manufacturer of ABS sheets, has led industrial supplies and new materials like engineering plastic and resins with advanced technology. ABS sheets are processable to develop high-quality products and optical components such as co-extrusion and lamination. The sheets have become resources for external and internal materials for construction as well as electrical products. SEWON especially has been recognized for developing high-quality materials by applying PMMA and PC materials to the surface with excellent technology. SEWON expects to open a new chapter in the automobile industry by developing new lightweight materials for the automobile industry trends.
SEWON continually keeps up with developing innovative technology and products other than merely settling for existing ones. SEWON has improved ESD protection products for semiconductor processes and light supplies controlling glare with advanced lighting efficiency. SEWON primarily has exported all of the developed composite sheets for high-end furniture's glossy surface. It brings expectations about expanding the initiative to the high-end furniture industry. Not only does the multi-layered sheet overcome the limitation of plastics, but it also satisfies the external appearance of the furniture. Furthermore, it has expanded to the eco-friendly automobile industry as supplies.
SEWON is developing various technology for the general, electronic, and automobile industries; it has manufactured products like laminate sheets and marble sheets for a bathtub since last year. SEWON is making progress on UV filtering acrylic sheets for the general industry as well. SEWON supplies light diffuser plates that convert point light sources to extended ones for LED TV to major companies. SEWON will continue to develop the light diffuser plates to increase light efficiency.