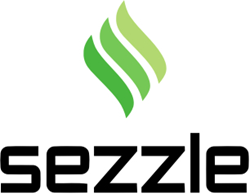 MINNEAPOLIS (PRWEB) November 15, 2018
Sezzle, the leading US-based financial technology company offering interest-free installment plans for online shoppers, announced today that it has raised $100 million from Bastion Capital to grow its retail payments business.
Sezzle improves conversion rates, increases basket sizes, and increases purchase frequency for retailers through its innovative payment system. Sezzle was created with a mission to fix credit issues for young adults. Consumers can use Sezzle to split purchases into interest-free installments to help with budgeting and to increase their purchasing power.
Unlike traditional credit products, Sezzle has built a system that is financially aligned with responsible spending. The company does not charge consumers interest and only offers its product to consumers who it believes can responsibly make the purchase. The Sezzle technology increases the purchasing power of young 'prime-to-be' shoppers who otherwise may not have been able to afford to pay the full price of a purchase all at once.
Sezzle launched their payment solution 14 months ago and has seen over 4,000 merchants and 200,000 shoppers sign up over that time period. "What's exciting about our growth," said co-founder and CRO Paul Paradis. "is that our mission to financially empower young consumers is working so well, for shoppers and merchants alike."
Sezzle's digital product is easy to understand and use. First-time shoppers can quickly sign up during a checkout, and repeat customers have a one-click-to-buy experience. Existing users are also drawn to Sezzle's store directory where they can discover new and exciting merchants that they may not have otherwise known about.
Sezzle says that it will use the capital to grow its volume with existing and new merchant partners.
"What impressed us most is Sezzle's execution and sense of purpose," said Jay Braden, Bastion's Managing Partner. "Despite the stresses of their tremendous growth, we still found that both their merchants and shoppers were extremely happy with their product and services."
An example of Sezzle's merchant satisfaction comes from Brian Vaccarino, Co-founder and Director of Sales for Sezzle's partner merchant Joah Brown, who said, "We've loved working with Sezzle and we've been so impressed with how well their product has worked for us."
Sezzle was founded in Minneapolis, where retail giants Target and Best Buy are also based.
About Sezzle
Sezzle is a company focused on financially empowering young consumers. Sezzle's payment platform helps consumers gain access to additional purchasing power via interest-free installment plans. This increase in purchasing power increases sales and lifts order values for Sezzle merchants. Sezzle uses a proprietary underwriting model in place of traditional credit checks when making credit decisions, enabling them to approve over 100% more applicants than other consumer financing solutions. Sezzle was founded in 2016 and is headquartered in Minneapolis, MN. You can learn more about Sezzle at sezzle.com.
About Bastion
Bastion is an alternative investment firm providing debt capital to emerging and middle market fintech and specialty finance companies. Bastion targets businesses with strong sponsorship and talented management teams in need of liquidity to fund their growing operations. The firm was founded in 2013 and is headquartered in Stamford, CT. For more information visit: bastionfunding.com.
Related Links
http://www.sezzle.com