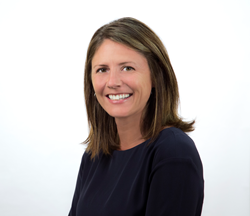 We have received great feedback from the Triangle business community about our decision to open SFW Raleigh.
Raleigh, NC (PRWEB) May 07, 2015
SFW, a Greensboro, NC-based marketing agency "Where Brands Win," has expanded its footprint by opening a new office on North Carolina State University's Centennial Campus. The office offers the full array of SFW services including marketing research, digital, strategy, creative and account management.
SFW chose to expand into the Triangle for a number of reasons. "Centennial Campus is the only research campus in North America that combines academic programs, corporate, governmental and nonprofit partners, which pairs well with the SFW focus on research insights," says SFW CEO Ged King.
The agency is managing several accounts from SFW Raleigh, including Fruit of the Loom®, S&N Communications, Anuva, and Jarrett Bay, and sees the potential to represent other national brands located in and near the Triangle.
Victoria Kearns will serve as the managing director of SFW Raleigh. Kearns has more than 20 years of marketing experience in corporate, agency and nonprofit environments , most recently serving as an account director at the SFW headquarters in Greensboro.
According to Kearns, the expansion has already benefited the agency. "We have received great feedback from the Triangle business community about our decision to open SFW Raleigh," Kearns says. "We've also been thrilled with the number of excellent candidates that have inquired about the Raleigh-based positions we are looking to fill."
Ged and his brother, Chief Creative Officer Matt King, are both graduates of NC State University, which drew them to the idea of opening an office on Centennial Campus.
Scott Troutman, director of development and external relations for the Poole College of Management at NC State University is enthusiastic about SFW planting their flag at Centennial Campus. "I've known the King brothers for many years and have watched their agency flourish," Troutman says. "There is no other marketing firm on Centennial Campus, so having SFW easily accessible will be very valuable to the current Centennial partners. The university is excited to work with SFW and we know it will be mutually beneficial for the agency as well Triangle businesses and the students at NC State."
As tenants on Centennial Campus, SFW Raleigh will work in partnership with the university. Kearns has already participated in graduate recruitment for SFW and also expects a comprehensive internship program to be offered to students. In addition, Ged plans to share his knowledge as a guest speaker for NCSU classes.
When asked the reason for the remarkable growth the agency has experienced, SFW President Peter Mitchell says the success formula for SFW has been combining research-based insights (the science) with category-changing creative ideas (the art) to reach customers where and when it matters most (the results). SFW also puts skin in the game via its performance-based compensation model called Partner Pricing.
"Partner Pricing is unique to our industry," says Mitchell. "We're able to put a portion of the agency's compensation at risk because we're confident in the results our programs are able to achieve. So, when our clients win, we win."
In the past five years alone, SFW has grown through three acquisitions as well as organic growth from a staff of 14 to more than 60 employees. The agency is also in hiring mode with an eye open for designers, digital marketing experts, account management and other positions.
For information about SFW and the new SFW Raleigh office, as well as position openings, visit the agency's website at http://www.SFWResults.com.
About SFW
Founded in 1984, SFW is one of the fastest growing marketing agencies in the country, and the largest privately-owned agency in North Carolina. Everything the agency does—including how they get paid—is driven by helping their clients win in the marketplace. SFW's unique business model and structure connect research, strategy, creative and metrics to engage audiences where and when it matters most. Named to Inc. Magazine's 5000 fastest growing companies in America for three consecutive years, SFW's current client list includes W.C. Bradley Company's Char-Broil®, Saber® and Oklahoma Joe's® brands; Garner Foods' Texas Pete®, CHA! and Green Mountain Gringo® brands; Fruit of the Loom®; Lowe's® Home Improvement and Wake Forest University.