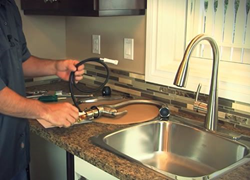 SINGAPORE (PRWEB) November 05, 2018
The company, which has been operating in Singapore for almost a decade has managed to have plumbers spread across the city, allowing them to deliver fast and affordable services to their clients.
"We have built our network of professional plumbers around Singapore in the many years that we have been operating, and we continue to grow the team as the demand for plumbing services continue to increase, as well," said Debra Tsui of the SG1 Plumber Marketing Team.
According to Tsui, one of the contributing factors to their sustained growth and client-base is their innovative ways of reaching out to the client. SG1 Plumber runs their website where all their services are posted. The website also doubles as a booking platform for their clients.
One of the testimonials from their website lauded the company the clean job that they do. "The plumber was efficient and clean during and after doing his job which I didn't expect. In case my relatives or friends asked for a plumber, SG1Plumber.com will get my vote!" a testimonial from Yi Ling Chan states.
Apart from that the typical plumbing services, the company also offer roof leaking and waterproofing services, which are noted to be also among the most common problems encountered by properties in Singapore.
Forming part of their service package, the plumbers of SG1 also constantly provide tips to their clients on how to maintain the quality of their pipes and the entire drainage system. Among the top services offered by the company include pipe installation, plumbing repair, and pipe clearing.
"Repair and replacement jobs were one of the first few services that we offered when starting. As the team grew larger, and with more plumbers trained, that's when we were able to expand our services to waterproofing and leak solutions," said Tsui.
SG1 Plumber located at 8 Burn Road, #15-13 (Trivex), 369977 Singapore and can also be contacted in various platforms including a direct phone number (+65 9061 0797), Whatsapp, and email. Their contact details can be found on their website.