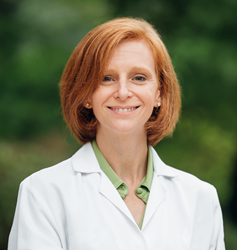 SGF offers unique financial programs such as its Shared Risk 100% Refund Program, which guarantees patients take home a baby or receive 100% refund, and income-based Shared Help Program, among other discount programs, that aim to make treatment affordable to all.
BALTIMORE (PRWEB) September 27, 2019
Shady Grove Fertility (SGF) announced today the opening of its newest fertility center location in Westminster, MD, conveniently located off Route 70 in Carroll County.
With the opening of its newest satellite location, the Westminster office now joins SGF's five full-service Maryland locations and two satellite locations throughout the Baltimore metropolitan area.
The SGF Westminster Fertility Center will offer new patient and follow-up appointments, egg freezing consultations, and oncofertility consultations with board-certified reproductive endocrinologist, Stephanie Beall, M.D., Ph.D.
For fertility and ovarian reserve testing and diagnosis, semen analysis, hysterosalpingogram (HSG), low-tech fertility options such as ovulation induction and intrauterine insemination (IUI), in vitro fertilization (IVF), donor egg, sperm, or embryo treatment, genetic screening and testing, gestational carrier, egg freezing, fertility preservation for patients with cancer, or LGBTQ family building, patients have the option to visit SGF's Towson, MD location.
The Westminster office is centrally located at 844 Washington Road, in Carroll County with convenient access to Route 70 and offers patients free parking.
"I see so many patients that travel from Carroll County to the Towson office for their fertility care. I am so proud to be able to bring our fertility care closer to them where they live and work," explains Dr. Beall. "Expanding our services is going to offer more patient access to the care they need while hopefully decreasing the stress and time it can take for patients to access their care," adds Beall.
Many Marylanders have an advantage over residents of other states when it comes to infertility insurance legislation, known as the Maryland Mandate, as Maryland was the first state in the nation to enact infertility insurance legislation and is now the third state that also covers fertility preservation prior to cancer treatment. Over 90 percent of SGF patients with insurance have coverage for their initial consult, and at least 70 percent have some level of coverage for treatment.
For those without adequate insurance coverage, SGF offers unique financial programs such as its Shared Risk 100% Refund Program, which guarantees patients take home a baby or receive 100% refund, and income-based Shared Help Program, among other discount programs, that aim to make treatment affordable to all.
Eighty-two percent of SGF's Shared Risk participants who are using their own eggs take home a baby, and 85 percent of those who are using a donor egg take home a baby. The program offers up to six in vitro fertilization (IVF) or donor egg cycles and any subsequent frozen embryo transfers (FETs) for a flat amount. In the event the attempts are unsuccessful, or the patient chooses to withdraw at any time, a full refund is given*.
Following a patient's initial physician consultation, the SGF financial team assists in evaluating individual benefits and programs to find patients the best option. SGF's financial counselors explain any out-of-pocket expenses, limits, deductibles, and pre-authorizations in order to help maximize the insurance benefits available.
"Shady Grove Fertility was the third reproductive clinic my husband and I went to, and we desperately wish it had been the first! Dr. Beall was fantastic - always made herself available for questions and concerns and never hesitated to give us her honest opinion. She gave us all the available options, the likely success of each, and allowed my husband and me time to process and decide. We never felt pressured and always felt as though we were in great hands. We would recommend Dr. Beall again and again," shared a recent Dr. Beall patient.
Dr. Beall earned her medical degree and doctorate in 2006 from Brown University before completing her residency in obstetrics and gynecology at Vanderbilt University in Nashville, TN. Dr. Beall then went on to complete her fellowship in reproductive endocrinology and infertility at the National Institutes of Health (NIH) in Bethesda, MD. Dr. Beall has been widely recognized for her integral role in helping to pass the Maryland fertility preservation bill that assists patients with cancer in protecting their reproductive ability beyond cancer treatment.
To schedule an appointment with SGF reproductive endocrinologist, Dr. Stephanie Beall, or any other SGF specialist, please call the SGF New Patient Center at 1-888-761-1967 or submit this brief form.
About Shady Grove Fertility (SGF)
SGF is a leading fertility and IVF center of excellence with more than 85,000 babies born and counting. With 36 locations throughout FL, GA, MD, NY, PA, VA, D.C., and Santiago, Chile, we offer patients individualized care, accept most insurance plans, and make treatment affordable through innovative financial options, including treatment guarantees. More physicians refer their patients to SGF than any other center. Call 1-888-761-1967 or visit ShadyGroveFertility.com.
*Shared Risk payment is in the form of a refundable deposit, some exclusions apply.