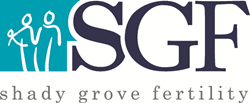 "Our core mission at SGF has remained the same over the last 27 years, to provide cutting-edge fertility care in an environment that supports patients' physical, emotional, and financial needs—and to always have the patient's best interest first and foremost."
ROCKVILLE, Md. (PRWEB) January 18, 2019
Shady Grove Fertility (SGF), a pioneer in reproductive medicine, placed a strong emphasis in 2018 on improving access to patient care by adding more locations and new physicians across the Mid-Atlantic United States. Not only has the practice expanded their footprint, but they've also improved their flagship financial guarantee program—Shared Risk 100% Refund Program—that has allowed more people to qualify by extending the age eligibility for women and offering lowered costs for participation.
The highly specialized fertility care that SGF offers is made possible by its esteemed team of physicians, many of whom earned numerous accolades and highly coveted recognition in 2018. Thirteen physicians were named Top Docs for Infertility and Urology by the Washingtonian Magazine, and three of the practice's physicians from the SGF Atlanta region were recognized as Top Doctors by Atlanta Magazine.
Shady Grove Fertility Philadelphia was named a "Family Favorite Business" by Main Line Parent and SGF Atlanta was named "Best Reproductive Endocrinology Practice" by Kudzu and designated as a "Center of Excellence" by Optum™.
"The singular goal that all of our physicians have in common is to help more people build their families. This is universal throughout our practice and the reason our teams work tirelessly to care for our patients. While the awards and recognition are well appreciated and never taken for granted, the greatest joy and satisfaction comes from our patients. Earning their trust and being there to support them through the highs and lows, ultimately leading to them starting or expanding their family, is what it's all about. At the end of the day, our team knows they give our patients their all. People are counting on us, and we never take that lightly," shares Dr. Art Sagoskin, co-founder of Shady Grove Fertility who practices out of SGF's Rockville, MD location.
In 2018, SGF relaunched their IVF treatment guarantee program and became the only fertility center in the nation to offer a money back guarantee for women ages 38-40 who are using their own eggs. This exclusive program provides patients with the opportunity to pay a flat fee for up to six in vitro fertilization (IVF) or donor egg cycles and any subsequent frozen embryo transfers. If the patient doesn't take home a baby, SGF provides a full refund.
"We've redesigned this program to be more affordable and more inclusive. For patients under 35 using their own eggs, the cost of the program has been rolled back to the same price we offered back in the 1990s. Since its inception we've had 16,000 Shared Risk participants and more than 82 percent have taken home a baby," says Michael J. Levy, M.D., co-founder of Shady Grove Fertility and the brainchild of this innovative financial program.
To improve accessibility and convenience for patients, the practice's expansion in 2018 included a new 19,000 square foot IVF procedure center in Fairfax, VA, which is beneficial for Virginia patients, as they no longer need to travel to Rockville, MD for procedures. Other openings included new locations in Center City, Philadelphia; Silver Spring, MD; Fredericksburg, VA; Marietta, GA, and a new full service location in Atlanta's Buckhead-Piedmont. In addition to new office openings, the practice expanded into new regions in 2018, specifically in southern Virginia and Florida, with new offices in Richmond, VA and Tampa, FL.
"Our core mission at SGF has remained the same over the last 27 years, to provide cutting-edge fertility care in an environment that supports patients' physical, emotional, and financial needs—and to always have the patient's best interest first and foremost," says Chief Executive Officer, Mark Segal.
To schedule an appointment at one of SGF's locations in Maryland, Pennsylvania, Virginia, Washington, D.C., Georgia, or Florida, please contact their New Patient Center at 1-877-971-7755.
About Shady Grove Fertility (SGF)
SGF is a leading fertility and IVF center of excellence with more than 50,000 babies born and counting. With 33 locations throughout MD, PA, VA, D.C., GA, and FL, we offer patients individualized care, accept most insurance plans, and make treatment affordable through innovative financial options, including treatment guarantees. More physicians refer their patients to SGF than any other center. Call 1-888-761-1967 or visit ShadyGroveFertility.com.