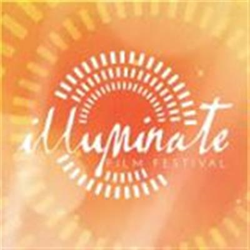 The Sedona Illuminate Film Festival is conscious cinema for the audience yearning for soulful inspired content.
Sedona, Arizona (PRWEB) May 24, 2017
Shamanic teacher and healer Anahata Ananda of Shamangelic Healing, Sedona Arizona's Premier Center for Shamanic Healing and Spiritual Awakening, is excited to announce that, as featured presenter at this year's Illuminate Film Festival in Sedona, Arizona, she will be leading the audience on a soulful shamanic journey as a featured presenter during the festival.
Anahata's special guided meditation event begins on Sunday, June 4, 2017 at 11:15 am, following the screening of the film "Global Spirit: Earth Wisdom for a World in Crisis" World Premiere.
Woven through compelling portraits of indigenous leaders, the film follows the Lakota Sioux's non-violent resistance at the Standing Rock Reservation. Through the unique prism of indigenous cosmologies and native perspectives from all continents, this film weaves a vivid contrast between the bureaucratic, slow-moving "recognition" of indigenous peoples by the United Nations, and the political immediacy of the Dakota Access Pipeline protest movement.
Anahata's special Shamanic Journey is meant to guide participants deep into the womb of Mother Earth herself to entrain their heartbeats to the rhythms of her vital pulse. This journey invites participants to give themselves over to the earth's healing energies of love, magic and mystery. In return, people can expect to receive insightful guidance about how human beings can live in balance and harmony with Mother Earth.
Shamanic Healer and Spiritual Counselor, Anahata Ananda, has trained extensively with gifted shamans, energy healers and spiritual teachers from around the world in order to artfully integrate the fields of spirituality, energy healing, self-empowerment, and shamanic teachings. Her client-base spans the globe with individuals from all walks of life who are seeking to heal and awaken to their fullest potential.
The Shamangelic Healing Center is based in Sedona, Arizona. It is nestled beneath Thunder Mountain, with 360 degrees of breathtaking views, and within walking distance to a medicine wheel and healing vortexes, making it the perfect setting for healing and expansion. Inside, the retreat center's calm and relaxed environment helps to engage all of the senses, making it easy to settle into a session. Clients seeking Spiritual awakening, transformational healing services, counseling, sacred land journeys or training courses may choose from a wide range of options that can be tailored for the ultimate personal experience.
Shamangelic Healing Center in Sedona, Arizona offers workshops, Sacred Vortex Land Journeys, Shamangelic Breathwork ceremonies and other Soulful Journeys. Whether visitors are seeking a Tailored Sedona Retreat of Transformational Healing and Spiritual Awakening, a Sacred Land Journey or a Weekend Intensive for Empowerment & Awakening, Shamangelic Healing provides profoundly empowering experiences, all among the Red Rocks.
Private Healing Sessions with Anahata are also available at the Center where Anahata provides personal sessions in a safe and loving space for deep healing and spiritual awakening. Shamangelic also offers Shamanic Healing sessions and group workshops, as well as a full complement of training courses in energy healing, Shamanic teachings and tools for practitioners.
For those unable to attend or come to Sedona, Anahata has created online courses on the Kajabi platform. Shamangelic online courses are for the global audience, with convenient 24 hour access to videos and self-paced exercise handouts that help people explore the tools and practices to live a more empowered, balanced and conscious life in their everyday lives.
The Illuminate Film Festival takes place May 31 – June 4, 2017 at the Mary D. Fisher Theatre in Sedona, Arizona. For tickets and reservations visit http://illuminatefilmfestival.com/.
For detailed descriptions and a calendar of all training courses, retreats and spiritual awakening services offered by Anahata of Shamangelic Healing Center visit http://shamangelichealing.com/.