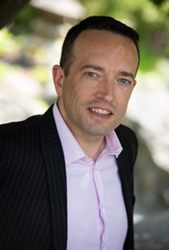 The CPSA is delighted to recognize the Enterprise Sales Professional Program as one of Canada's top-quality sales training and development programs; preparing mastery-level sales professionals..." Richard Louttet, VP Education and Certification, CPSA
VANCOUVER, BC, Canada (PRWEB) October 11, 2018
Today Shane Gibson of the Professional Sales Academy (SalesAcademy.ca) launches The ESP Program. The ESP Program is a mastery level sales training program designed specifically for B2B and enterprise sales situations including solution and large-scale selling. ESP offers advanced sales skills assessment, applied learning exercises, and proven methodologies for transformation of selling practices in a digital world. The program covers all the pre-requisite education requirements for the Certified Sales Professional (CSP) designation based on national standards set by the Canadian Professional Sales Association and is the first Vancouver-based educator to be recognized by the CPSA.
The Enterprise Sales Professional Program prepares tomorrow's corporate sales leaders to think strategically, navigate the complex landscape of major corporations, manage complex selling situations, master negotiations, generate smarter leads, leverage the latest business intelligence tools, and adapt social selling practices to the most complex environments. The program is aligned with CPSA's competency framework, developed with industry to articulate the skills required to succeed in sales. ESP is available as an online interactive program that includes self-directed and team learning and can also be offered as an in-person custom program tailored to an organization's sales culture.
Shane Gibson has implemented this training with a wide range of clients including the Ford Motor Company, CMHC, BMO Financial, Corning, HUB International, The Greater Vancouver Board of Trade, ACL, Reliance Industries (India), CPA BC and dozens of other sales organizations on 5 continents.
"The CPSA is delighted to recognize the Enterprise Sales Professional Program as one of Canada's top-quality sales training and development programs; preparing mastery-level sales professionals to earn Certified Sales Professional designation. Shane's thought leadership in sales is well established within the community, and he's been a regular contributor to CPSA's Learning Hub on topics such as AI and social selling. We're delighted that the Professional Sales Academy has joined our efforts to develop more sales professionals in Canada will the skill sets that employers demand". – Richard Louttet, Vice-President, Education & Certification at CPSA.
"Today's sales professional doesn't just want to sit through a sales course, they want real world immersion and practical action steps. I designed this program with sales performers in mind, we run focused sessions teaching best practices and combine that with peer-coaching and collaboration with hands on personal engagement by the trainer and coach. It's about making them better now –it's about sales growth activation." – Shane Gibson, author, sales leader and founder of The Professional Sales Academy.
About Shane Gibson & The Professional Sales Academy
Shane Gibson is a sales performance speaker and author on B2B selling, social media marketing, and social selling who has addressed over 100,000 people on stages in North America, Southern Africa, India, Dubai, Malaysia and South America. Shane Gibson is #5 on the Forbes.com list of the Top 30 Social Sales People in the World. Visit http://salesacademy.ca/ESP to learn more about his enterprise and B2B sales performance program.
About the Canadian Professional Sales Association
For sales professionals, team leaders and organizations across the country, Canadian Professional Sales Association (CPSA) is your partner in building knowledge and skills to improve sales performance.
As the advocate for excellence in sales, we invest resources in programming, curriculum development and professional designations to help individuals and companies become more successful through more effective sales.
Our 20,000+ members benefit from learning resources, community building events and exclusive benefits. Professional sales training and Canada's standards-based designation program provide the development and recognition opportunities employees desire and employers demand at every career stage.
We connect employers with employees, business with academia and the private sector with government to advance the sales profession and improve Canadian competitiveness.
CPSA: Advancing Sales. Accelerating Performance.
Media Contacts:
Shane Gibson, Author and Founder
The Professional Sales Academy
Shane@salesacademy.ca
604-351-2328
Jacqueline Baptist
Vice President, Marketing
Canadian Professional Sales Association
JBaptist@cpsa.com
416 408 4667