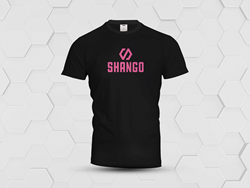 LAS VEGAS (PRWEB) October 08, 2021
Every October Shango retail stores sell its signature pink merchandise to raise money for worthwhile organizations that serve cancer patients and survivors. This year Shango Las Vegas will donate all net proceeds from its sales to The Caring Place to aid women and men in financial crisis who are battling life-threatening cancers.
The Caring Place is an adult services program offered through the Nevada Childhood Cancer Foundation. Its services educate, support and empower cancer patients and their direct caregivers, as well as cancer survivors, all at no cost.
Shango Las Vegas will donate 100 percent of its pink merchandise profits to help provide debt relief for breast cancer patients who have difficulty paying their medical bills.
"The Caring Place is an oasis away from medical facilities," Shango Controller Julie Dubocq said. "It is committed to improving quality of life for cancer patients and their caregivers by helping them experience joy and peace.
"Shango is honored to serve these courageous men and women," Dubocq said. "Providing financial resources that can help them succeed on their journey from diagnosis to treatment to recovery has become an essential part of our charitable giving."
"We are so grateful and very excited to be benefitting from this generous donation from the Shango Las Vegas cannabis dispensary," said President/CEO Jeffrey Gordon. "We encourage everyone to visit their website and participate in their Pink Merchandise promotion. The funds coming to The Caring Place will all go to a very noble and loving cause, and directly impact so many in need."
The Caring Place is now located at the Nevada Childhood Cancer Foundation, 3711 Sunset Road, Las Vegas, Nevada 89120. Since 1993, the mission of Nevada Childhood Cancer Foundation has been to provide social, educational, financial and psychological support services and programs to families of children diagnosed with life-threatening or critical illnesses. These include cancer, HIV/AIDS and sickle cell anemia, as well as renal, blood and immunologic diseases. It also provides healing arts and wellness programs to adults touched by cancer, as well as chronically ill children and their caregivers.
"Funding programs like The Caring Place is an integral part of our overall commitment to the Las Vegas community," Shango Founder and CEO Brandon Rexroad said. "Providing debt relief to those in crisis is the one of the most effective ways we can help breast cancer survivors."
Shango Las Vegas is open 24 hours daily and is located at 4380 Boulder Highway, Las Vegas, NV 89121. Call (702) 444-4824 or email infolv@goshango.com.
About Shango
Shango is a well-established vertically integrated cannabis brand offering a full range of award-winning products, including flower, extracts, concentrates and cannabis-infused edibles. The company has operations in Nevada, Oregon, Arizona, California, Michigan and Missouri.
The Shango brand has full-service recreational and medical cannabis dispensaries in Las Vegas, Nevada; Portland, Oregon; Moreno Valley, California; Lapeer, Bay City and Hazel Park, Michigan, along with its medical dispensaries in Joplin and Springfield, Missouri. Shango is building two extraction facilities, a commercial kitchen and an indoor cultivation facility in Michigan, as well as a cannabis manufacturing facility in Missouri. Shango also operates a state-of-the-art cannabis distribution operation in Southern California. Shango Las Vegas, a fully integrated state of the art, cultivation, manufacturing and dispensary facility, is the crown jewel of the Shango brand.
A recognized leader in the cannabis industry, Shango sets the standards for product quality, consistency and business conduct. Global Health & Pharma named Shango the Best Multi-State Medical Cannabis Dispensary in the U.S. in its 2020 Healthcare and Pharmaceutical Awards. Macias Gini & O'Connell named Shango to its 2021 Cannabis 50 list, recognizing companies that are reshaping and inspiring the continued growth of the cannabis and hemp industries. Shango is committed to cannabis education and is a fierce advocate of the safe and responsible use of cannabis products. For more information, visit http://www.goshango.com.