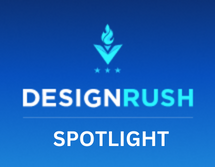 MIAMI (PRWEB) November 10, 2022
Emarsys found out that 81% of SMBs leverage email marketing as a primary customer acquisition channel. Concurrently, 80% of them use the channel for client retention.
DesignRush, a B2B marketplace connecting businesses with agencies, interviewed Mailchimp Senior Director of Product Development Operations Shani Boston about the potential and relevance of email marketing.
Interview highlights include:

How businesses can create targeted email campaigns with Mailchimp
How the company chooses which eCommerce platform to integrate with
The biggest email marketing trend businesses should focus on
How to use email marketing to maximize revenue this holiday season
Get to know these and more in the full Spotlight interview.
About DesignRush:
DesignRush.com is a B2B marketplace connecting businesses with agencies through expert reviews and agency ranking lists, awards, knowledge resources, and personalized agency recommendations for vetted projects.