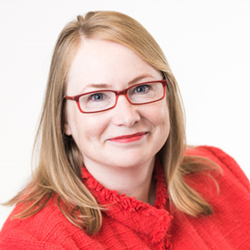 "A common mistake is a lack of transparency about the reality of your spending habits." - Sharon Bloodworth
MINNEAPOLIS (PRWEB) May 07, 2019
Sharon Bloodworth, CEO, CFP® of White Oaks Wealth Advisors contributes regularly to the Forbes Finance Council. In this article she shares her thoughts regarding what are avoidable wealth management mistakes many people make. Sharon asserts, "A common mistake is a lack of transparency about the reality of your spending habits. It is most likely that you will continue to need to spend in retirement what you are spending now."
This is sage advice, considering one of the variables that people have the most control over when doing wealth planning is spending and it can make or break a plan. Sharon uses this concept in her daily practice, counselling clients on what their true spending number is in order to back into what is a realistic savings goal would be. She has made it her mission to help clients realize their personal goals.
White Oaks is a boutique, high touch, high net worth and multi family office advising and investment firm. It is one of the largest 100% woman-owned registered investment advisory firms in Minnesota. She manages over $400 million in assets including $350 million in privately held funds for accredited and super accredited clients. She is a strong advocate for her clients in all areas of their financial life including helping her key public and private c-suite clients negotiate in and out of their companies. She is also CEO of an investment management firm, White Oaks Investment Management, located in Longboat Key, FL.
Her firm was named by CNBC as one of the top 100 fee-only firms in the country. She was honored as a 2013 "Top Women in Business" and a 2010 "Forty under 40" recipient by the Minneapolis St. Paul Business Journal. She has been quoted in CBS Money Watch, USA Weekend, MSN Money, The Financial Times Advisor IQ, Forbes.com, Glamour and CNN Money. She speaks at conferences and to CEO groups on market and economic issues, wealth planning and how to better prepare your next generation. She is currently writing a book on how not to ruin your children with money.
Sharon has worked in the financial services industry for over 25 years working at Lord Abbett in New York City, American Express Financial Advisors and White Oaks. Born in the UK, she has lived and studied in Africa, Asia and Europe and speaks multiple languages. In 2007 Sharon funded the rebuilding of a Kindergarten in Indonesia she named after her daughter –Sophia's Sunshine School. It is her goal to build nine more and bring meaningful economic improvement to the area.
Sharon is an active member of the Minneapolis community. She is a board member of Minnesota Opera and serves on the investment committee and as secretary of the board. In Rotary she is the Past President of Rotary Club 9, chair of the Global Grants Committee and chaired the district-wide conference in 2014 and 2018 for their 2,000 members. Sharon has been the chair of the 2015-2018 Valentine Gala committee at the Minneapolis Club. Sharon is also an avid member of Vistage – a CEO peer-to-peer group. She led the effort to create an award program to name the top CEO in Minnesota in 2017 and 2018.