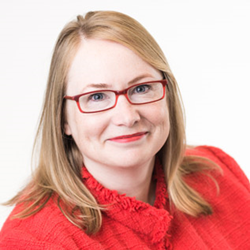 Don't overextend yourself without figuring out what happens if a recession hits, interest rates rise or your project is delayed.
MINNEAPOLIS (PRWEB) December 24, 2018
Sharon Bloodworth, CEO, CFP®, has been quoted by Forbes Finance Council once again for her financial expertise. Sharon shares her thoughts on important questions to ask when using a personal loan for business. Her sage advice recommends that business owners look at the worst-case scenario as well as the ideal, weighing whether or not the repercussions of a negative outcome are worth the risk.
Read the full article here.
As a thought leader in the financial industry Sharon is often sought out for her advice and guidance regarding retirement, estate planning, investments and charitable gifting. Sharon is regularly featured by the Forbes Finance Council for her expert advice on a number of subjects.
White Oaks Wealth Advisors, Inc. and White Oaks Investment Management, Inc. are private, fee-only Wealth Management and Family Office firms within Minneapolis, MN and Longboat Key, FL that specialize in simplifying the complexities of wealth for upper net worth individuals. The firm offers an advisory team with over 60 years of experience in areas such as retirement planning, investment advice and management, family office services, estate planning, tax planning, stock option exercise, charitable gift planning, qualified plan distribution planning, and many other issues that individuals face in meeting and achieving their financial security goals. White Oaks Wealth Advisors, Inc. has been honored by having team members listed on the "Gulf Coast 500" by Business Observer, "Top 250 Financial Advisors" by Worth Magazine, "Top Dog's" by Bloomberg Wealth Manager, "5 Star Advisor" by Paladin Registry, "WiserAdvisor.com", "Best 150 Advisors for Doctors" by Medical Economics, "100 Top Advisors" by Mutual Funds Magazine and CNBC's Top Fee Only Wealth Management List.