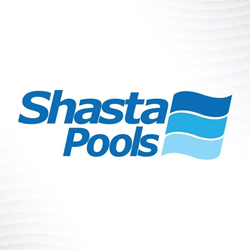 "Shasta Industries is a family owned and run business in the Valley of the Sun with a rich tradition. It's been so rewarding to serve this company for over 30 years and an honor to have the opportunity to become Shasta's President just as we are poised for growth and expansion." -Jeff Ast
PHOENIX (PRWEB) November 15, 2018
Shasta Industries has always been a family affair, going back to when Bob Ast started Shasta Pools in 1966. The next year, his brother and current President and CEO, Skip Ast Sr. joined the team. Skip Sr. is now pleased to announce that Jeff Ast has been elected as the new President. Over the past 50 years Shasta Pools has evolved from building new pools to managing several different divisions that encompass the pool industry. As a result Shasta Pools is also known today as Shasta Industries which include New Pool Construction, Remodeling, Customer Care, Commercial and Olympic, A&A Manufacturing and Xcel surfaces. Jeff has served as the V.P. of Construction at Shasta for 20 years. In addition, he has been the VP of the New Pools since 2015 and also served on the company's board of directors. This change will ensure the continued leadership in the swimming pool industry for years to come.
As someone with a long standing tenure at the company, serving in a variety of roles, Jeff is excited to take on this new role and lead Shasta into the future. "Shasta Industries is a family owned and run business in the Valley of the Sun with a rich tradition," said Ast. "It's been so rewarding to serve this company for over 30 years and an honor to have the opportunity to become Shasta's President just as we are poised for growth and expansion," he continued.
Skip Sr., who will stay with Shasta as CEO and serve as the Chairman of the Board, said that the timing is right for this transition, "When Bob and I founded Shasta Pools, I never dreamt that we'd be over 50 years in business with the family so involved in the day-to-day operations. I consider it a great privilege to pass the reins to Jeff and know that the company will be in great hands."
In addition to Jeff's new role, Shasta is pleased to announce that four well-known Phoenix business leaders have recently joined Skip SR., Jeff and Mike Wagner on the Board of Directors:

Buddy Satterfeild, former President of Shea Homes, brings a wealth of knowledge and expertise from the homebuilding and construction industries.
Jos Anshell, former President of Moses Anshell Marketing firm, brings significant expertise in marketing and marketing strategy.
Bob Dye, who serves as the Company Controller at Shasta and has been with the company for 13 years, will also be joining the Board. Prior to joining Shasta, Dye worked in the accounting and finance department at Motorola for 20 years.
Lou Smith, who is the COO of K. Hovnanian Enterprises and has been with the company for 11 years, brings many years of experience in the homebuilding industry.
These changes are being announced as Shasta Pools is transitioning its flagship design center to a brand new facility located at The Shops at Norterra off Happy Valley Rd and the I-17. The Norterra design center will offer an enhanced experience for customers, complete with hundreds of options to choose from.
About Shasta Industries
Starting as a family business in 1966, Shasta Industries is the #1 Phoenix new pool builder, having designed and built over 84,000 swimming pools, remodeling over 35,000 swimming pools, run hundreds of thousands of service calls, built 100's of commercial pools and providing pool products all over the nation and globe thru A&A manufacturing and Xcel Surfaces. Shasta's purpose is to serve families to enhance their lives because they believe in bringing people together. They achieve this by living a mission of being dedicated to creating distinctive pools, innovative products, and astonishing services through tenacious execution and process improvement. They are experts in the installation of in-ground swimming pools and spas, swimming pool remodeling, and swimming pool service and repair. For more information, visit shastapools.com.